Meaning Friendship, Fake Love
November 10, 2010
This has been my diary. I usually stuck up problems like demanding parents, lack of understandment, teenage and so on.
But what really brakes my heart, is not being loved by who I want. But I understand it. You see, I'm an ordinary girl: I'm in my (so not) ''sweet sixteen'', I'm five feet, light-brown hair and although I try to convince myself that my brown eyes change to green, they don't.
And I, me, myself, am fine with that. I'm OK, and that's... OK too. Nevertheless, I can still try be loved my personality, it's also OK - smart, nice, and of course, insecure. Cut me some slack here!
In my 16 years of lived life, I've passed through a lot of phases and I wanted to be popular, I wanted to be different, I wanted to fit in.
And I always wanted someone I could share myself - my thoughts, my wishes, my sadness and hapiness. A friend I might say. Later I started wanting a friend with some extras. But I never thought, ''How will I find someone to love as more than a friend, if I haven't found a real friend?''.
Don't get me wrong, I know lots of people, some of them I have known since my 1st grade. but does that mean we know each other? Does that mean they are nice people? Am I a nice person? My cellphone card memory has about 150 numbers in and you don't want to know how many known friends I have on Facebook! But if I can call any of the people I know, my friend, my real friend? No. Definately not. Yeah I hand out, whether with my ''girls gang'' or not and yeah if I'm down a lot of people will try to help me. Maybe that's friendship for them. For me it's something that you fight for, something that you will have to have the iniciative of giving part of you, even if it's a little one. And I gave a lot, I still give but as we grow we start to realise that the tactic has to change.
As I know lot of people, I dated quite a few fellers in this past 4, 5 years. I loved all; some more than others. I never forgotten one. That one my fellow readers, it's in my other work - A Summer Guy. And he abandoned me. Give me a break will you? My weakness hasn't change a bit - my need for comfort and safety, shelter from my problems. Someone who held me strong and kissed me in the forehead. He did it and walked away. A meaningless friendship; a fake love.
I envy those who found someone, I really do, because I never felt important to someone. My folks don't count. Do you know who I might be important to? My guardian angel. There's one for everybody, that's what they say. Now I remember, I can't see or talk to him! How ironic that the only being I may really matter to, is invisible and impossible to reach. Moving on...
I live, but only when I'm happy, loved by me and only me. The other time of the day, I survive, trying to be loved by those who just keeps prooving that they're not worthy of me.
And that's the reason why we listen to music really loud; why we all feel the need to get away from everything; why we create a world of our own.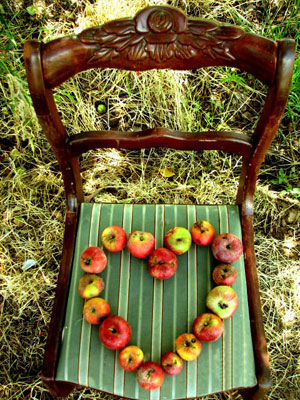 © LZ A., Grand Junction, CO