I'm Terrified of Hair Cuts
October 9, 2010
I'm terrified of hair cuts. As strange as it sounds, and as much as I would like to think I'm not afraid of anything, those words ring true. I'm terrified of hair cuts. I haven't had one in seven months. It's not really the process of getting my hair cut, though the end result can cause quite an ordeal, but rather the memories from last March that will undoubtedly resurface.
Feelings of disdain, annoyance, and frustration had been building in both of us for some time. We'd fought before, not spoken for a few days, then returned to civility, but the feelings were still there. I liked my bangs… I could hide behind them and no one would notice me. She hated them, she said they were in my eyes, that they hid my face. She didn't understand that was the point. She paid the stylist ten dollars extra to cut them tragically short, which made my entire head look like an utter disaster. I screamed at her. She didn't understand my insecurity. She yelled back. I cried. I didn't talk to her for three days. I wore more eyeliner to annoy her. I did everything I could to show her how I resented her. The feelings weren't just bubbling below the surface anymore- they were about to boil over.
We still weren't on speaking terms. She told me what to do and left it at that. She yelled at me because I didn't take my makeup off. I was angry and had cut myself thirty times just moments before. I wore the makeup to hide the tear stains and red splotches on my face. She didn't understand my insecurity. She didn't know anything. I yelled back and slammed my door. I was about to cut again, but she knocked and demanded I unlock it and let her in. I didn't get a choice in the matter; she's never understood the concept of privacy. She came in and yelled at me. She told me to tell her what was wrong with me. What was wrong with me. I told her she wouldn't understand. She said she couldn't help me if she didn't know what was wrong. I knew she couldn't help me if she wanted to. I didn't need help. I was fine on my own. She wouldn't understand. She was persistent. I raised my voice. She did the same. After ten minutes of saying the same thing, I let frustration get the best of me. I lifted my sleeve to show her the red lines across my arm, still seeping blood.
She knew. She knew now. I couldn't take it back. I regretted it instantly. She called my dad. They spent two hours trying to figure out what was wrong with me, why their child was so depressed, why she was such a freak. They said it was satanic, mutilation. I knew they wouldn't understand. They wanted to take me to counseling. That wouldn't help. Nothing would help. It was something I had to fix on my own.
I'm terrified of hair cuts. That's what set off the series of events that led up to one of the worst moments of my life. I was vulnerable. I was afraid. She still doesn't understand me. Neither of them do. They never will, but at least we're not fighting.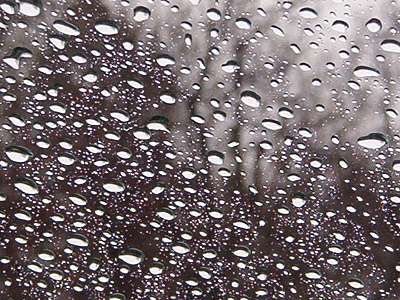 © Terrin C., Humboldt, IA