Broken in too many peices
October 7, 2010
I feel like everyday does bring a new adventure. New tasks, new goals, new thoughts, new day.
Except for today.
Today I got my heart broken by my best friend and my boyfriend.
This morning I did my usual email check, and I thought of checking my boyfriend's email for him (we normally do that sort of thing for each other). While snooping around I found a email that was sent between him and my best friend.
The last line. I love you.
My heart crashed to the floor immeadiatly, on fire, needing to be doused in my tears. I felt like screaming.
I hid it behind my face and put a smile on anyways. I would some how have to bring this up to her. I just didn't know how.
During one of my morning classes she told me to stop looking at her notebook and she gave me a mean tone, that made me want to tell her. I took out a sheet of paper and wrote, "If looking at your thoughts is mean, what is saying I Love You to my boyfriend?" and I gave it to her.
The next few classes I got a reply. She wrote about how she does love him and about how he calmed her down. How she didn't want to break us up or anything...

Well, I hope you are happy. I'm now single. My heart is broken thanks you to two.
I don't think my heart will ever be allowed to love him again. This is the end of everything, friendship, love, even the fun we had when we used to play in tents during the summer.
I really hope I pleased both of you and I hope that you both have a wonderful time together. Just remember, I'm never going to be able to trust any of you ever again.
Thanks for that, you woke me up to reality.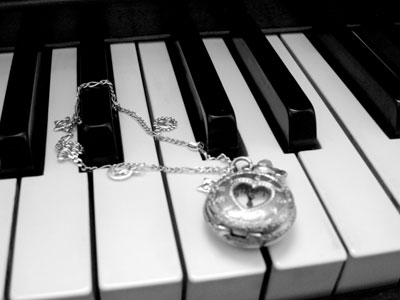 © Emily P., Albany, NY