Never good enough
October 4, 2010
Have you ever felt like you were never enough for someone you like? I think you have... Well I certainly have, otherwise I wouldn't be writing this.

From the first time I realized I liked someone, it was obvious I wasn't enough...
When I'd ask my friends, they'd always say that I need to lose a few more of these and I'd need to add on a few more of that and I'd need to learn how to do this... The list was endless. I knew I was never enough and that hurt...

Everytime I'd try to be with someone I thought I deserved, he turns up with this unexpected talent, all the girls swoon and I'm left all alone with my plain self again. Everytime I try to be with someone, I realize I'm not worth as much as I hoped I did and it sucks...

I want to be that girl who can play the guitar well, or that girls whose voice could make everybody fall in love, that girls whose skills amaze people... But sadly no, I am not her. I am nothing but a simple girl. A girl whose talents amaze no one. A girl who is not even sure if she is worth anything...

Okay, enough of me and my depressing words...

And I know there are other girls like me out there.. So if you read this. You are not alone. It's perfectly fine to be average...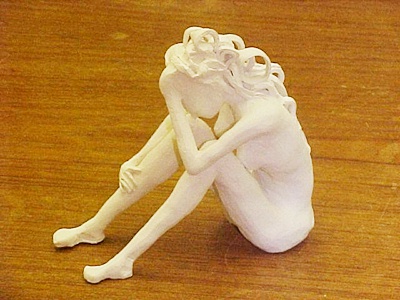 © Christine H., Brooklyn, NY