My Best Friend is an American Soldier
September 29, 2010
My best friend of 10 years, Simon, joined the United States Army in January 2010. Since he has been gone I have been struggling to stay strong, keep faith, and hope he will return home in four years. I miss him terribly. Every day he's gone gets harder and harder. In English we are doing a unit about war. It brings tears to my eyes while reading the books and discussing the topic in class.

I can remember the night before he left. Simon called to tell me goodbye one last time. I didn't want to hang up therefore I kept asking random questions so he wouldn't. Nobody else cared as much as I did, so I took up all his chatting time. We talked about when we were younger and all the fun and crazy things we did. We also said what it would be like when he got back. I was happy and ok with his departure until the second he said, "Bri, I have to get to bed. I'll talk to you as soon as I possibly can to get you my address. You have to be strong ok?" Then the tears ran down my face. It finally hit me. It was really happening!

That next night his flight got cancelled because of the bad weather so he stayed in a hotel in Washington D.C. He called me from a number I didn't recognized and I almost didn't answer but I had a feeling that it could be important. I answered and immediately after I heard my best friend say "hello little girl" I had the biggest smile on my face! Once again I had to go through the goodbye process. I was happy until he said he had to go. The tears rolled off my face again. We said our goodbyes and I hugged my teddy bear tight and fell asleep.
Now, to keep in contact Simon and I have to write letters. I tell him what he's missing here in our hometown. He keeps me up to date on where he is in this world. He always ends his letters with, "Stay strong girl. I can't wait to see your smiling face again." I can tell that sometimes he says everything is going great even when its not.

This experience is making me a stronger person. I have learned, and will continue to learn that you can not dwell on the bad things in your life. You have to look at the bright side of things and see the positive outcomes of the situation. Being sad all the time will get you nowhere.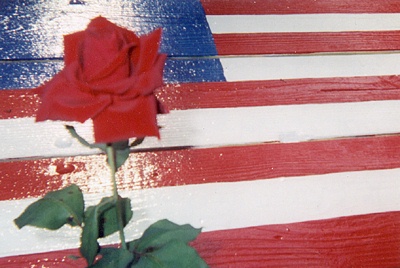 © Elizabeth H., Gulfport, MS