I'm So Sorry Baby Lili
September 10, 2010
I promised to hold your mommy's hand when she was giving birth to you. I promised to be the first one to buy you your first binky and your first bows for your cute little hair. I promised to be the best "aunt" I could be to you. I promised to be there to share the laughs and memories with your mom when you took your first steps, and when you spoke your first words, and even the first time you recognized who we were without help. Your baby shower was this Saturday. All of your "aunts" so excited about finally meeting you. Instead today is Wednesday and we found out we won't get to do any of that. Instead we are sitting in the hospital room holding your mommy's hand because you are no longer with us. You have gone to where angels were needed. Now all of your "aunts" are sitting in one room missing you and trying to figure out what to do with all the mixed feelings we are going through. Liliana don't worry, He needed angels, He needed you. He will take good care of you up there and you can watch upon us every time you miss us. You will always be in our hearts, you don't have to worry about us forgetting you. That will never happen.
******************
My best friend, Mayra, just found out her baby died inside of her. We are all a bunch of 15 and 16 year olds who were ready to give our love to an angel whose name is Liliana. Now we are just left with the memories of what we were GOING to do when her arrival finally came. We are left with just the memories of rubbing Mayra's stomach and feeling Liliana move everyday while we waited in the lunch line at school. Now our lunch conversations will never be the same. We never met you Baby Lili, but we love you very much and miss you even though you have just now left us.
******************
Baby Lili, I'm so sorry for not making your mommy go to the hospital the day she told us that you had not moved for two days. I'm so sorry for thinking that she would really go on her own. I'm sorry for not taking better care of you. I'm so sorry that you will never get to experience all that love and dreams we all had planned out for you. I'm so sorry you never even got to open your eyes for the first time.
I LOVE YOU BABY LILIANA.
R.I.P. LILIANA LEA GRIMALDO GUTIERREZ *09-06-10*
Birthdate: 09-09-10
3 Lbs. 2 Oz.
16 in.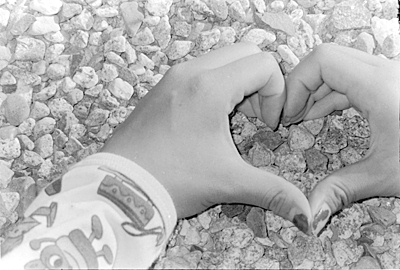 © Caitlin T., Marblehead, MA