Neverland Moved to Fayetteville
September 3, 2010
There's a place, right off of Friar street in Fayetteville, where I grew up. It stands there, not too old, but not too young. It stands there like a memory out of a dream, never forgotten. Always visited over and over again by our hands and feet. Never to tired to take that short walk to collapse in its safe haven.
It is the place where best friends are made, enemies exist only on the kickball field and cooties are the worst thing that could ever happen. There, among the school, stands that playground that is the very beginning of everything.
This place, this very playground, with it's twisting green slide, fireman pole, powder sand and yellow tunnel, is where memories are always made, never forgotten.
Children past their young age and on to their young adult lives come here to remember who they were and forget who they are now. To forget the outside world even exists. Here, on the playground is where spiderman kisses can't be escaped on the green slide and to be on top of the yellow tunnel isn't so scary anymore. It isn't so high up even though your head feels like it's in the clouds. Here, on the playground friendships never fall apart. Hearts never break because all you feel is love and joy. Your mind is at peace. Smiles never fall. Laughter is the music and national anthem to this place. Hands clasp tight together with an unbreakable hold. Doing our best to never let go of these precious moments.
The playground here is something magical. It's something special and undeniably different. It will take every memory you've ever had inside its borders and take hold of it. It will never let you forget it. You can never let go of it. Within the chain link fence is a place where you are safe. It borders that outside world full of fear and hate and keeps it so far away. On the playground you are untouchable. The world could never break you down while you're here.
Off of Friar street there is a playground where time does not exist. The stars and moon always hover as if they are never leaving your fixed eyes. The tempature is the perfect climate. As soon as you cross the black rubber barrier keeping the magic from the outside world. You feel young again, invincible even. This place was always close to home. This place was always home.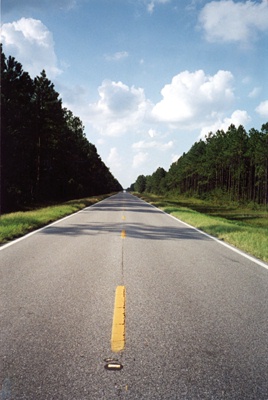 © Amanda M., Coventry, RI