Moments
August 21, 2010
I hate those moments; Those few random days, where it seems like I don't fit in anywhere in life, going aimlessly from one place to another, abused and battered like a lost soul. It makes me want to cry, to disappear from life and never look back; yet sometimes, it seems like everyone has forgotten me. When it's one of those days, I just want to cut myself off from everyone and just run. Were to, you may ask? Even I don't know the answer to that one . . . I'm running to no where in particular; but, just maybe, I'm running to a safe haven, hoping that as the sad wind blows through my hair, and the relentless night chills me to the bone, that I will forget about everyone.
Some days it feels as though my life isn't worth anything anymore, with the constant wave of nausea and anxiety possessing my body, it begins to slowly cast me into an dark, eternal oblivion. When this happens however, I begin to hate it. Begin to hate that my thoughts threaten to throw me over the edge and drown me in my sorrow.And while I sit here in my broken state of mind ,I find that its meaningless to try to fix the damage that's already been done. When those days rear their ugly head, I just want to be left alone. I mean honestly, how hard is that for everyone to understand? Is it so wrong of me to wish, that on the days where my life turns into a living nightmare, that I will finally get my peace without the constant spectra of people prying into my life?
Yes, I get that you're trying to help calm me down and let off steam; but listen when I tell you, when I'm having those moments, the only thing that I ask for, is my solitude.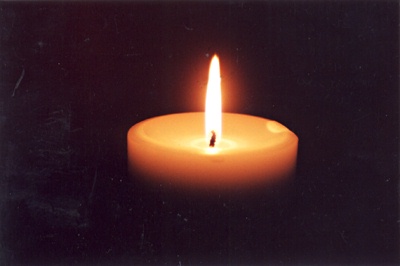 © Ashley D., Philadelphia, PA