My Moxi
August 18, 2010
If I had known the first real day of freshman year would change my life so completely, I wouldn't have worried about it as long as I did. Lunch was what I had worried about the most, and it ended up being the best part.


I had been invited to sit at the band table, but before I was even able to find it, a blond girl intercepted me. The first thing my best friend ever said to me was "You. Sit here." She later introduced herself as Aurora, better known as Moxi. That lunch table became my regular spot to go and just laugh for a half hour straight. It was a nice break from reality.


There were some drawbacks, as there almost always are to any situation. I had to get pizza every day if I wanted to be able to eat it. That was the only meal Moxi wouldn't steal from me. I learned fast not to bring anything with me that I minded her taking even temporarily. I also developed lightning fast reflexes so that when Moxi felt like pelting me with chicken nuggets, I could keep them from hitting me in the face.


I gained so much from her, though, that it was worth it. I didn't have to be the chipper person I tried to be to fit in better. Moxi was so intuitive towards me, it didn't work anyway. I grew bolder and truly happier with her help. She pushed me to stop being the person I felt I was expected to be and start being the person I wanted to be.


Moxi's become more than just my best friend. She's become my other half, my protector. She knows me better than I know myself sometimes, and she's always there for me whether I think I need her. She's made me stronger, and made me happy, and I just hope I've done the same for her.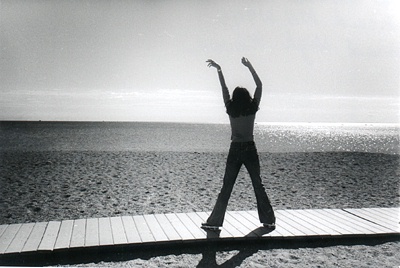 © Colleen F., Marblehead, MA