Dreamy Dreams and Wild Fantasies
August 4, 2010
It is said that what a person dreams about (not daydreams, mind!) is just a reflection of his deepest fears or desires. I, however, don't quite believe that. My dreams neither point out my fears nor do they indicate any sort of desire. But if you consider the dreams when I end up tearing and burning my Science books (I am not fond of Science, see; I would do much better in college without it), or the ones where I soar above the highest peaks of mountains and glide in the deepest oceans, I suppose you could say that my innermost desires and fears are, both, fulfilled in these mysterious visions.
But my dreams are all of a similar pattern and they don't really do a good job of portraying my fear or desire. What sort of fear or desire do you propose is embedded in my floating on green water, suddenly realising that my Economics teacher is observing me? If you think it's the part of the teacher that would freak me out, I would stop you right there because she is a very sweet woman and by far, the only teacher who made the right judgement of me as a mad woman.
Another thing that I am not in full agreement with is the stipulated duration of each dream. So, what is the deal about dreams lasting for just two seconds? Upon my soul, I swear I have had a very, very creepy dream involving a wedding, the murder of a dog and chopping off of my fingers; all events slowly transpiring over a few days! I would never believe that that dream lasted for just two seconds.
Yet there is something about dreams- probably that mysterious, invisible veil that separates it from the rest of the world- that gives me the greatest pleasures. It gives me refuge in a world that is entirely my own, where I can find my own way. I can go against myself and still live those stipulated two seconds with great passion. I can soar above the highest peaks of mountains and glide in the deepest oceans. Nothing can make me reconsider my actions or pause and wait for the right moment.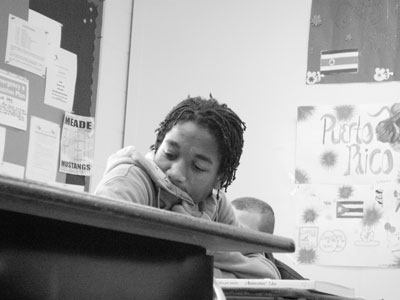 © Demetrius A., Ft. Meade, MD