I Am Not Supposed To Feel This Way
July 31, 2010
I am not supposed to feel this way.
You are just a friend. Well, not just. Sometimes, I feel like you are one of my best friends. And even though it hasn't happened yet, I can tell you anything. You want me to tell you anything because that's what friends do. We spend most of our time joking, laughing, and causing our own little riots, but watch out for each other all the same.
I told everyone there was nothing between us because I wanted there to be something between us. I wanted them to take my denial into their own hands and turn this relationship into what I wanted it to be instead of doing it myself. I didn't want to ruin anything, and I knew you wouldn't put any of the blame on me if anything went wrong. So I let them make jokes and point and tease only as your best group of friends will do for you. I let them mess with me so that someone could take the hint—so you could take the hint—and make something special out of it.
I never thought of you that way before. You had been in my life sometimes and sometimes you weren't. It didn't matter much to either of us, and it was okay.
Then summer came, breaking the barriers of a school system and setting all of us kids free. We could do whatever we wanted with our time now, and that time was spent talking to you. Making up for all the time we hadn't spent with each other and that we didn't realize we wasted.
It felt nice—to have a new friend.
It felt nice after the teenage catastrophe that I had still been healing from. I never told you, but I wanted to ask him out after three years.
I waited too long.
I gave up.
He asked out my best friend.
And in this happily ever after, I played pretend along with them. I lied to her and said I was so happy for her. I lied to him by teasing him about how cute they looked with each other. I told my friends it had been my choice. I decided not to, and he was free to do whatever he wanted because it was not my business.
And then I cried and cried and cried and cried and cried until I was sick of it.
I am not supposed to feel this way.
Then you came along. Practically perfect in every way. It's not like I didn't already know that, everyone talked about you all the time. But it wasn't 'til we got close that I realized how lucky I was to have someone like that in my life.
Someone who, no matter what, could make me smile.
Someone who I could talk to at five in the morning or eleven thirty at night because we could.
Someone who wished me happy birthday at midnight.
Someone who called just to make sure I was okay when I hadn't been acting like myself.
It felt wonderful. After a while, I wondered if it only felt as wonderful because he had just made me feel horrible and because he was gone and because he would never do these wonderful things that I thought he would have done if he said yes.
I kept trying to stop myself from thinking about you that way. I knew it would only bring trouble because I'd lived through it before. But it was different this time. I felt like—for once—someone was sending signals back to me. For once, it wasn't a one sided hope that would never get any correspondence.
I reread some of our conversations because they still made me laugh and smile. You said things that for some strange reason, made me blush and you were the only person who made me blush and made my cheeks burn from embarrassment but at the same time joy.
You would sit next to me when there were five other places you could have decided to go. You told me you were going to miss me when you went to a different school next year. You told me you were "just checking on me" when I decided to be emotastic one day. You kept your promise when I knew that half of my friends would have just broken it because it would be that easy. You made me feel special.
I am not supposed to feel this way.
Then I heard the whispers. I was passing on messages to you that no one except for you, her, and I were supposed to hear, and only the two of you understood. But still, no one let on what it was about. And when I was still the last to know, it looked like everyone but you—the only one who didn't understand-- was ready to pick straws to decide who would tell me.
You didn't notice the looks on their faces and gave them permission to tell me because we were friends, the friends who could tell each other anything no matter what happened because that's what friends did, and that's what we were, the best of friends, friends who laughed and smiled and made mistakes but still forgave each other and—
What?
You were going to ask her out. Another one of my closest friends.
I smile. I ruffle your scruffy hair and wish you good luck. The rest of us reassure you that there's nothing to worry about. She'll say yes, of course she will, and the two of you will be happy because you deserve each other and you'll laugh together and smile together and you'll talk to her at eleven thirty at night just because and call her because she's not acting like herself and tell her "things happen" when she makes mistakes and tell her "I'll miss you" when you go away and make her feel special.
And I cry the smallest tears that I can wipe away with the back of my hand because you don't deserve to see this. You deserve to have all the support in the world and have nothing to hold you back and she doesn't deserve this either because she's one of my best friends too and she's amazing and deserves someone as great as you are and neither of you deserve to see all of my pathetic tears.
She says yes.
I tell you I'm so happy and congratulate the both of you. I tell everyone else how cute the two of you are and how we all knew it was bound to happen sometime. I smile and smile and smile and smile and smile.
Because you are not him. He was not one of my closest friends and he didn't deserve all the support in the world and one of the most amazing girls I knew and he didn't talk to me all the time just because and he didn't get as close to me in three years as you did in a couple of months.
I am not supposed to feel this way.
I mean, because you're my friend and because I love you more as my friend than I "liked" you as…as…as everything I—
I am not supposed to feel this way.
Because I love you as a friend, as a brother, and because I will do anything for our friends—our "family"—and everyone knows I'll be there when they need them and keep them in line and hug them when they cry and help them with their homework when they don't understand anything and remind everyone because we know they'll forget and you were one of the only people who I thought would—
I am not supposed to feel this way.
And when I'm talking to your girlfriend—the word I told myself I needed to start using so it didn't sound like I was trying to forget it—and I mention your name and she says, "You know…I think he still likes you," and I say, "But you're his girlfriend," and she says, "I know," and I feel—
I am not supposed to feel this way.
I am not supposed to feel this way.
YOU ARE NOT SUPPOSED TO FEEL THIS WAY.
I feel the glimmer of hope the size of a pea and try not to show it on my face and know that it doesn't matter because I'm going to always try to be there for you no matter how many girls you date or how many times I fall head over heels for someone, we will be there for each other and that's reality and
I am not supposed to lie to myself.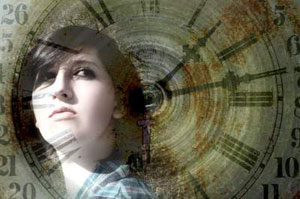 © Ryan K.