My Senior Year
July 27, 2010
My senior year of high school didn't go exactly how I planned it.
And that's an understatement.

In the beginning of this year I thought I was happy as happy can be.
I had an excellent summer filled with friends; good times, and remember able adventures.
I was dating my ex-boyfriend John, who I was dating for over a year and who I was in love with.
My roster was prefect and I loved all my classes and teachers.
I was president of the Environmental Club.
I had two Ryan shows to look forward too.
Plus I had two community theater shows as well.
I had my family and although James had to go back to school he was still just a call away.
I had my CTU gang and I had my play kids, who rock, believe me.
I thought my senior year was going to be filled with laughter, fun, love, and exciting experiences because of all of these things.

Well boy was I wrong.
My ex-boyfriend broke up with me in October and I was crushed beyond words.
I thought that my life was over.
It broke me like nothing else.
I was numb and I couldn't feel a thing.
My friends luckily helped me through everything.
They always went out of there way to see that I was okay and taken care of.
And for that I own them everything.
The 5 of you should know who you are.
We are the Couch Club.
I made it through the first month or two and everything got easier.
But then everything became more complicated.

My uncle soon after my breakup became very sick.
He was hospitalized in early November.
All the progress I had made was shattered.
I was a mess once again.
We spent Thanksgiving, birthdays, Christmas, New years, and Valentine's Day in the hospital.

When my uncle became sick I put my life on hold.
I gave up on everything.
My grades weren't as good as they could have been.
I felt like I was always making excuses for why my homework was late.
I let my environmental club crumble.
I didn't audition for the plays I was going to.
I was sleeping in class and spending my free time at the hospital or in play practice trying not to think about what could happen.
It was a dark time.

I felt alone, even though I was surrounded by people that I knew loved me.
It wasn't until that day after exams when my 5 best friends and I went to the mall for breakfast.
It was that day when I saw the light at the end of the tunnel.
The day Lisa convinced me to go on Kairos.

Kairos changed my life.
K-36, G-3.<3
It felt like everything that happened to me on Kairos was a sign from God.
My life changed on that retreat.
It wasn't like anything I ever experienced.
And when I'm having a bad day I think about my girls and everything gets better.
If you didn't take the opportunity to experience Kairos then I truly feel for you.
It's such a wonder event and it helped shape me into the more stable person I am today.
Lauren.<3,Nina.<3,Emily.<3,Heather.<3,Sarah.<3,Maria.<3

After Kairos I was a changed person and ready to face the world again.
I wasn't going to hide any longer.
God was going to take care of me.
He always has.
With this new found perspective I auditioned for Into the Woods.
This brings me to another unexpected event into my life…

Ralph.
To tell you the whole story we really met when I was a sophomore, during Bye Bye Birdie.
I was afraid to talk to him then even though I though he were really cute and talented.
It was during the first couple of Into the Woods practices that I got the courage to walk over to him, tap him on the shoulder and say, "Tag, you're it."
We started talking and we became friends.
We hung out that first night when we went to the mall.
March 13th 2010.
I remember talking to Rachel freaking out because I didn't know if it was a date or not.
It was such a remember able night for me because it was the first time in a long time where everything else seemed far away and I didn't feel like I was carrying the world on my shoulders.
That night ended magically.
I was beginning to feel extremely happy again.

Then on March 17th, 2010, on Saint Patty's day, the day of luck…
God decided to bring my uncle up to heaven.
And although this was by far the worst day of my life, it was better this way.
My uncle is not in pain anymore and he's playing golf and having a drink up there.
I know it.

Many people helped to cope with the lost of my uncle.
I received countless hugs, many "I'm sorrys" and a lot of tears.
What I remember about that night is that I was lying on my couch.
My mom and dad had been at the hospital all day and they called and asked if Anthony was home.
I was texting Ralph went my mom and Anthony walked into the room.
She asked me to stand and she told me straight out,
"Uncle Billy is in heaven now."
The six words I had been dreading since November.
My mom held me for what seemed like forever as I cried.
After a while I was just sitting by myself.
I choose four people to tell, I texted my friend Greg, my ex-boyfriend John, my friend Terrence and Ralph.
All of whom texted back apart from one.
It was a terrible night.

Somehow I made it through the funeral.
I got to see my uncle one last time.
Put my goodbye letter in his coffin.
And play my viola for him one last time.
It was the hardest thing I've ever had to do so far in my life.

After that I buried myself in school work and play practices.
It was a difficult time in my life and one person really made it better for me.
That person was Ralph.
By this time I had a huge crush on him.
And he felt then same about me.
So it was inevitable that we ended up going out.
April 3rd, 2010. <3
And being with him is really making me happy.
And I hope we are together for a while.(:

To wrap things up here;
I was in High School Musical 2 and then finished with Hello Dolly, my final show at RHS musical theater department.
I had a blast with Into the Woods and ended up becoming friends with a friend I should have never let go in the first place, Kate.
I was the May Queen at school.
I received second honors all year.
I received the Campus Ministry Award.
I was awarded the Youth Advisory Board Award.
I won the Saint Timothy Award
I carried a cross at our Baccalaureate Mass.
I turned my tassel at Graduation.
Now summer is upon me and I am living it to the fullest and will being going to college next year.

How's all that for a senior year of high school?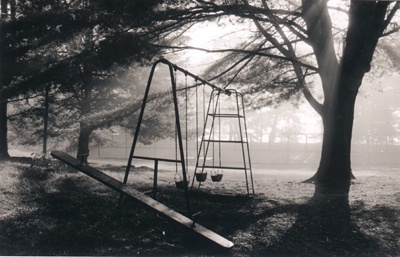 © Steve S., Marblehead, MA