I Remember
July 8, 2010
Its been a year since you left.
That year has changed a lot of things.
But some things will never change like
The fact that I love you.
The fact that I miss you
The fact that there's a picture of you by my bed.
Yeah, that's staying there forever.
No matter how much you hated getting your picture taken.
They tell me I need to move on.
That I shouldn't dwell on the past.
But they are moving to fast.
They're the ones who changed every thing
Started a new life,
They moved.
They bought new furniture.
New clothes.
New everything
I don't know why they're trying to forget you.
You're one of the best people I've ever known.
I'm not trying to forget about you.
I'm happy I still think about you.
I like to talk about you
I like to remember all the log rides at Michigan Adventure
I like to remember all the times you stood up for me.
I like to remember when I scraped my knee and you fixed it.
I like to think about the pool that 'needed a deep end' so you dug a hole in the middle
I like to hear those crazy stories about when you were young
I like to sit in the tree house you built even though its falling apart.
I still remember your birthday.
I still sit in your chair,
The chair that only I was aloud to sit in.
Your still the only one aloud to call me Katie.
And every time there's a thunderstorm
Angels aren't bowling,
You're revving up your Harley.
I still try to make you proud everyday
Because I know you're watching me.
Keeping me safe.
If I'm not sure what to do I think about you.
Yes, I still cry about you occasionally.
Like right now a few tears are falling.
But I think its worth it to remember you.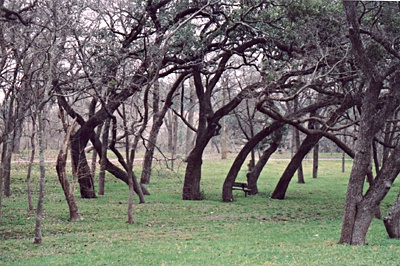 © Lauren W., Robinson, TX