The First Time I Wrote
July 2, 2010
When i was younger. Not more than four years ago, sitting in my Math class, it happened. Maybe i wanted to yell "the sky is falling" or that the most wonderful thing had happened and everyone should know.

Instead, i wore a stupid grin on my face as my math partner, Shelby looked at me with a skeptic eye.

Poliety ignoring her, my hand worked as fast as it could scribbling down every word, every part.

I had come up with a story.

My close cousin once told me a story about how she met her husband, Chad. She was only eighteen and they were married nonetheless. She told me that it was a moment worth remembering. One that you would not only look back and smile upon, but one that would spark life, help you remember what it felt like to know that what you were doing, could never stop.

That's exactly what it felt like when i first picked up the pen and wrote. I didn't know it then, but whenever writers block strikes unforgivingly, or i'm simply uninspired, i remember the confused look in my partner Shelby's eyes. I remember how I started and couldn't stop. And i remember a cautious glare from my curly haired teacher.

Everything almost snaps back into perspective. I'm left thinking, what was i doing. I am a writer. And this memory of me with a silly grin, and an uncontrollable hunger helps me remember. It leads me to the "light at the tunnel's end" or "the exit to the maze" but mostly it helps me be me. A writer.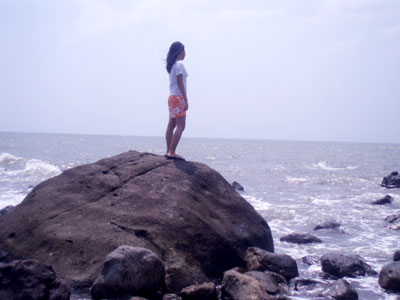 © Grace L., Bacolod City, Philippines