Deep Scratches
June 26, 2010
Although she gave birth to me, I'm no the biggest fan of my mother. There are times we get along with each other and other times...no so much. We kinda argue a lot and I feel bad about it but sometimes I can't help it and apparently neither can she.

I wish she didn't but my mom irks me with her nasally voice and being a worry wart when it comes to me growing up and being afraid I'll have sex or even just simply kiss a guy. It's silly I know. I should be happy that I'm lucky enough to even have a mother that feeds me and buys me food, clothes, things I want, but I'm not always happy with her.

One day apparently she irked me to my limit. We were, ironically, arguing about church and other holy things of that matter. I don't remember everything that was yelled but eventually I walked away very ticked off. As I was walking down the hall I heard her nasally voice shout, "Go clean your bathroom! And then I'm gonna take your phone up you little....!"
She had never called me that before; never said anything like that before. And the way she said it, so cruelly and harshly, it kind of hurt. I ran straight to my bathroom, slammed the door and locked it. Then I just sat on the edge of my bathtub.

I think I've always had a little bit of depression, or at least I've had it since the fifth grade, and right then, sitting on the tub reflecting what I had just heard come out of my own mother's mouth, a great wave of depression swept me away. I started scratching my left wrist with my fore finger up and down, scratch-scratch, up and down. I didn't even realizing what I was doing. Then I started scratching side to side...a cross.

Finally I found my way out of the dramatic sea of depression that had washed me away and it stung. Ashamed of what I had done, I started scrubbing my bathroom clean until it shined like the north star.

The next day at school, a few friends noticed the scratches. "I was hauling wood and the bark on the wood scraped me," was my lame excuse although it wasn't a total lie because that had happened but the wood scraped me on my legs.

***

It didn't take long for the stinging scratches to heal down to a dull scar. Every time I look at my wrist I frown at myself and think about how pitiful and dramatic that was of me. I never meant to do that and it disappoints me that I did such a thing to my body. Now it's like my shameful cross to bear now and I promised myself NEVER to do that again because how can I respect others if I can't even respect myself and my own body?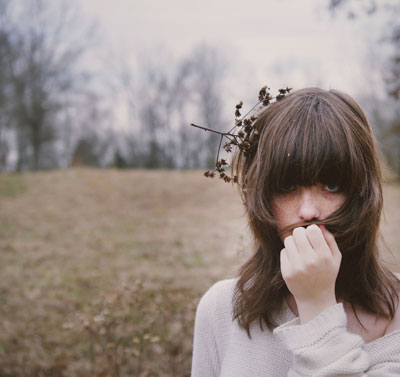 © Alex D., Russellville, AR