What will you be?
May 24, 2010
I ran, faster than I'd ever run before. I was about five feet ahead of a pounding. The antagonist, also known as "the pounding" and boy who's name I forget, was not as fast as me, but he was older and, commendably, twice my size. I scanned the recess field for a proctor. There were about six of them, all wearing neon green vests and red whistles around there necks. The closest was to my right out on the kickball field. But noooooo, that would be too easy and didn't seem like a grand enough escape.

You see, as a young child I was awfully befuddled. I took words very literally. In front of most people it might've seemed like I understood the words, "You can be anything you want to be!" Yes, I know kids usually mistake this for "anything!" saying, "Even a dragon, or a rocket-ship, or a flower!" But my Dad also told me that "Practice makes perfect. To be what you want to be when you grow up, you have to practice at it." I, after watching several movies and planning with stick figure drawings, began practicing to be a superhero. Therein laid my dilemma. I couldn't actually be a "super" hero. Maybe a fire fighter or a policeman, but not a vigilante going off my own wit and strength.

Yet I believed with all my heart, no matter what people told me. I used my backyard as a training area, and when I got to school I was the guardian of the playground. After seeing the antagonist of this story push down a smaller boy and laugh I decided to go and confront him. I called him a foul name and kicked him in the shin. And then I ran for my life and pride. I didn't want to get pounded, because I knew I would cry if I did, and no-one should ever see a hero cry. So I ran, ducking under play-sets and dodging around tether-ball games. Ahead of me I saw the big kid's play-set; home to several other bullies that I detested. Past them was a proctor, in all of his neon green glory. This would do it; my grand escape! I pushed myself for a last burst of speed. I scaled the few stairs leading to the second level of the play-set. The boy whose name I forget, was still only seconds behind me. I made my way to the other side of the play-set where an opening for an arched ladder was. I wasn't going to use the ladder. I'd get caught that way, and it wouldn't look cool. So I jumped….and fell…..flat on my face. Those few seconds I had spent in the air had been the most grandeur filled seconds I had ever remembered in my seven years. But when I fell it was probably the most embarrassing. I didn't cry, I didn't get up, I didn't breath! I wasn't thinking of my embarrassment either. I was praying to God that I had landed in front of the proctor, and I didn't dare to look and see.

Is there a moral to this story? Maybe. If you find it tell me. It could be that God answers prayers, and he does; I know because, if you were wondering, I did land in front of the proctor. But that ending paragraph wouldn't fit with the title of this short story. So, upon further appraisal, I've decided to end it with a question. What will you be when you grow up?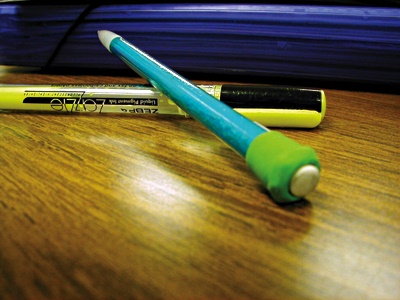 © Brad H., Lemont, IL