Alaska vs. Texas
May 23, 2010
I have moved a lot in my lifetime, but two places stick out in my memory. Fairbanks, Alaska was my home during the years 1997-2000. When I was only four I moved from California to Alaska. I do not remember much about the trip, but I vividly remember Alaska. When I was twelve years old my family and I moved to San Antonio, Texas. Both Alaska and Texas are very close to my heart. Fairbanks, Alaska and San Antonio, Texas are different and similar physically, emotionally, and geographically.

Alaska is beautiful, and all year long the weather is cool and relaxing. My family and I had a garden where we would grow vegetables. However, I remember moose and other animals getting into our garden. Although this made us angry, it was so awesome to know that a moose had been where I was standing. Being able to see moose and their babies in my own backyard made me appreciative of God's creation. Fairbank's weather made a nice warm fire feel like heaven. Fairbanks deep blue sky made everyday beautiful. The military base my family and I lived on was surrounded by enchanting woods. I lived on a military base which is away from the city. The base gave me a place where I could safely play; it also provided a close grocery store and restaurants. I remember looking around and only seeing snow and trees.
With snow everywhere, Fairbanks brought about a feeling of contentment. When surrounded by so much beauty, I was thankful to be alive. When I lived in Fairbanks, I felt really connected to my family. Being only five, having only a couple of friends and my family close was paradise. Alaska gave me a spirit of playfulness and innocence. Because I was homeschooled and only five I had few obligations. After a couple hours of school, the only place I wanted to be was outside playing.
Secluded from most of civilization I was able to develop a friendship with my family, especially my brother. Hanging out with my brother frequently in Alaska gave me a chance to make memories I will never forget. In Alaska, I attended a Baptist church there. Although I have vague memories of this church, it was very special to me. I was able to make friends and hang out with those I could relate to. Outside the church was a soccer field where I watched the church members play ball. In Alaska and at this church, I felt like I belonged.
At the age of twelve, I lived in San Antonio. Unlike Alaska, Texas weather is extremely hot. During the summer in San Antonio flowers were everywhere. Most of the year, I could wear shorts and a t-shirt. Although sunny and beautiful, the city of San Antonio was congested. With lots of houses and highways, San Antonio is a very crowded and busy city. Because San Antonio is a city, there is a lot more places to go. Down the street from my house, there was a grocery store and a Sonic. I could even see Sea World from my backyard.
Living in San Antonio brought sunshine into my life. Walking outside made me feel sunny and warm inside. The heat made the pool a popular place to hang out, but I do remember a lot of rain in San Antonio. The rain was a blessing because it was a break from the heat. I enjoyed living in a city where I could actually tan unlike when I lived in Alaska.
When I lived in San Antonio, I made a lot of friends, because I lived close to the city. Just like Alaska, I was also able to connect more with my family. Unlike Alaska where I was homeschooled, I went to school in Texas. While soccer was important to me in Alaska, softball was my sport in Texas. We found an awesome Baptist church in the city. Out of all the churches I have attended, it was and is still my favorite church.
Alaska and Texas were and are both wonderful places to live. While Alaska has a cold environment, Texas has sun and heat. Fairbanks has unique characteristics that make it different than San Antonio, but in some ways the two cities are alike. I will never forget Fairbanks or San Antonio.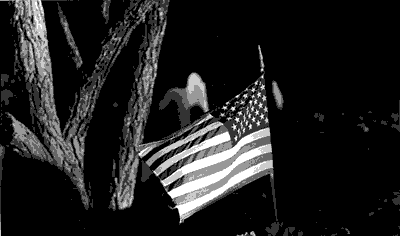 © Kimberly R., Marblehead, MA