The World: While Waiting for His Arrival
May 18, 2010
Dear Anyone Interested,
For all of you fellow Christians out there, I know you know what it means to be different.
You believe what you beileve whether others agree or not. But do you ever think that you dont belong anywhere? I mean you have friends, but they are just the kind that you joke around with.
Well that's about where I stand, so you aren't alone. And if no one has any idea what I am talking about then I guess I am the only one who has to worry about being alone.
When I was younger I had a best friend. But everything was so simple then. Now I don't. When I say that out loud, everyone acts offended saying, "Well what about me?", but they don't want to hear about my problems. They just go to not caring. Now that you know a little bit about the different I am talking about, I'll continue.
A few months ago, my relationship with God grew as it does each day. The reason for the growth was the deaths of my two grandmothers. You may think it odd, but as the saying goes, the Lord works in mysterious ways.
I miss one of them in particular more than I would be able to bear without the Lord's strength.
What I am saying with all of this is that the world sucks, and times are going to be hard but you can't lose sight of whats important even when people tell you you're dead wrong.
I'm not saying this to judge the people who dont't belive the truth. But to encourage you to be a light in the darkness. I'm telling you to stand up for what is right even when the majority is against you. And lastly to tell you that you are not alone. And when that glorious day comes, when He decides to take us home, well I'll see you there.



Sincerly,




Anonymous.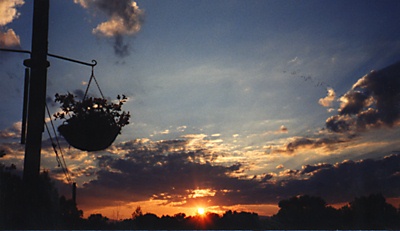 © Christy S., Germantown, NY