Lunch Detention
May 12, 2010
Alone in a sea of faces and plastic.
Faces are bad students, or those without a sense of time.
Plastic seats formed to be comfortable.
Fail.
Dry, dusty seats.
Unused until mandatory events.
Faces with blemishes, eyeglasses, scars.
Wrists? Clean.
Hands? Full.
Pencils. Pens. Books. Drinks. The occasional sandwich..
Every other whisper ignored by the chaperone.
The ones acknowledged? Innapropriate.
Only one dark soul.
She holds a pen.
She watches everyone through a curious, chocolate-hued gaze.
Surveying.
Studying.
Hating.
Ah, lunch detention.
Hell on Earth.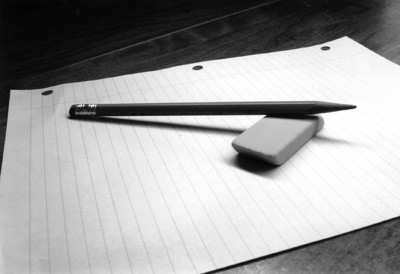 © Michael H., Mildford, CT