untruthful love
May 4, 2010
"It's better to have loved and lost… than to have stayed with an idiot"


The worst feeling is to have been lied to your face and then lied again about lying. Honesty is hard to find in a person you love but wanting their loyalty makes you love that person even more. But why love someone you know will hurt you? Why hope for what you know it's impossible?

When you get your hopes up on love and friendship and then shut down by the person who you least thought would hurt you, the world is coming to an end. That feeling of emptiness and the new negative you; see nothing good in life anymore. The words lies, disloyalty, hate and disappointment roam in ones mind and that's all you can think of. Even though you try so hard to forget about all the hurt feelings, you can't seem to forget all that you used to have and the craving for that love in your life all over again. The words love and happiness don't seem to mean anything, they don't fit in with what you are feeling, and they faded away suddenly. Once they slipped away you can't find them anymore and even thought you looked for them desperately, it feels like you never had them and they were just a part of your imagination. But what if you find these words all over again? What if they seem to find their way back to you, would you want them back? Why fall into the same trap all over again? Could this be any different from last time?

When everything seems to be getting better and you do find these words all over again, they stab you in the back at the middle of your recovery. How could they have betrayed you, when you thought everything was going to be alright? This lie within a lie gets bigger and bigger, with different stories, excuses and different people. Who to trust? It's hard to decide between believing either what your close friends and everyone around you is telling you or believing the opposite from that one person you thought you loved. Nothing seems to match with what you actually think of the situation, nothing matches with what you feel or with what is real. You analyze what is going on but all your conclusions don't make sense with yesterday. It all ended so soon, so randomly, leaving all kinds of possibilities and questions in your mind. It all seemed a dream, more like a nightmare that you were now waking from but the thought of it ruined your day and all the days that lay ahead. You seem to be the only one who cared and who still wants to make a change but no one seems to care or notice anymore. Everything is back to "normal" for everyone else, everyone else except for you.



Each and every single disappointment or hurt feeling is a lesson learned. This only makes you stronger and cautious. Knowing what happened and what could happen makes you prepared for good and bad times in the future. This helps for next time, but there might not even be a next time. even though your questions were never answered and everyone seem to have forgotten , the feelings you once had and still have will stay with you forever. Bad events throughout your life will bring people down and good ones ahead will repay for those before. Bad times will keep on coming but each time you are stronger and you can view these events in a different way, a better way. The ride was worth while it lasted and you have to move on with the strength you gained from your experience.


The worst impacts in your life will make you enduring for better events ahead. This will lead up to the best time of your life. With every lesson learned ,every feeling you felt these all upgrade your way of looking at your life and freshen it as you now know more about yourself and your surroundings. As for falling in love is very simple but falling out of love is never an easy mission. The hardest thing to do though is to watch the one you love, love someone else. But some things just happen for a reason.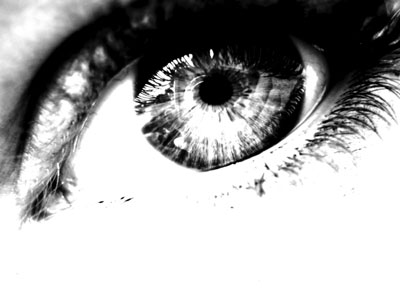 © Lauren S., Reading, Berkshire, UK