My Cinderella Story
May 3, 2010
Recently, I attended my first homecoming dance and I had such a good time! The fact that I'd gone is important to me because I provided everything I'd needed for myself all by myself.
While purchasing my homecoming ticket, the clerk who'd written my receipt mistakenly wrote the incorrect price I'd paid for the ticket. To get directly to the point, when I returned to my mother to explain the incident, she accused me of trying to steal from her and refused to help me with all of my high school endeavors, including paying for my going to homecoming. She'd been drinking heavily, but even after she'd sobered up, her mind had still not changed. I was distraught and quite tearful. I did not know what I was going to do and I did not have the motivation to even attempt to make matters better. Then, I thought and reasoned that I would not let her keep me down. It is apart of life that we're dealt all sorts of trials and tribulations; would I quit for every one I faced? Certainly not. At that moment, I did not know how I was going to do it, but I was determined to go to homecoming... even if it had to be in jeans. You see, for years, I've wanted independence. I've wanted to do things on my own without anyone's help, and as a way of turning this disaster into a positive, I saw this as my chance to prove that I could do it.
That Monday, I went to my cheer coach and explained what had transgressed. Within that week she provided me with a dress and shoes, along with accessories and an appointment to get my hair done with the assistance of my fellow cheerleaders. Words cannot express my gratitude and how very thankful I am to have been the bell of the ball. This experience made me realize that good things can, and do happen because they did for me–even in the worst of times. This is why I know my struggles are not in vain. College is only the beginning of my blessings, and this past experience not only has given me a great deal of optimism and perseverance, but has strengthened my faith that I can and will go.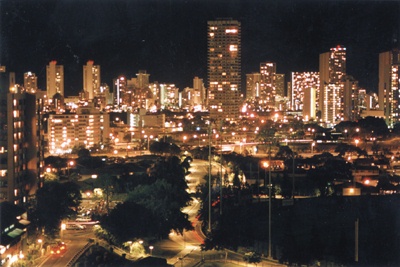 © Chris H., Honoka'a HI