Trouble In Turkey
April 27, 2010
The market streets were crowded as rush hour traffic. The streets were filled with insane salesman yelling in a foreign language to us. And all my little five year old brain could think is why people were yelling at us and why were we running?


Jordan leads the way, then Abby and last it was me. We are climbing the yellow bars to the top of the slides. We make our way through the tunnel of three slides, one red, one blue and the last yellow. As we pass the red slide I call to my sisters, "Hey let's go down this one!"

"No Zach, we want the most fun one!" They both scream as if they rehearsed it. We slowly prod across the narrow tunnel squeezing past random kids going to each slide. After many scratches on my knees we finally reached the elegant yellow slide.

"Who wants to go first?" Jordan asked to Abby and I.

"You go," Abby laughed in excitement

Down Jordan went down, then Abby and last but not least I went.

"Mom, I'm coming down," I squealed as my body momentum shifted down the slide.

"Zach stop!" My dad screamed at me.

I instantly reacted and slammed my hands against the sides of the tube and put my feet out on the tube to slow me down.

My dad reached over me right at the opening of the tunnel and pulled me out slowly "Daddy what is happening?" I whimpered. All I saw were my two little sisters bawling in my mom's arms and a red stream like a snake slithering down their leg.

Suddenly we were off running, passing random screaming men and women trying to make us by their items. We kept running, screaming sisters and all, but we still kept running. After thirty minutes off running, we stop. "We have to find a doctor or away to close both their cuts up," my mom yells to my dad.

We started off again, we ran across streets and passing bizarre street signs on the way. Finally we stopped, my dad looked like a deer in headlights as to how scared he was. I look around and hear a man in broken English, "Sir, sir come here. I fix your daughter and stop crying."

"I will take Jordan with him and you go find a way to heal Abby," my dad shouted to my mom and the rest of our group. Again we started running, past many people staring at us with bewildered eyes.

"We have to stop, there is no doctor here and it is about another mile to the hotel," my uncle said to my mom.
My mom slowly set down Abby on the curb. "I think our only solution is pouring a beer on it to clean it out," my mom said hopelessly. She slowly took my uncles beer and started to pour it on the cut.
***

Later that evening, we found out that a man poured lemon juice on Jordan's cut inside his restaurant. Also during the trip, we found some bandages to put on the wounds. When we went back to America my sisters had scars that they could show and tell an amazing story about. Also the playground that caused them so much pain has now turned into a garden so maybe my sister's blood and suffering helped these plants grow… probably not.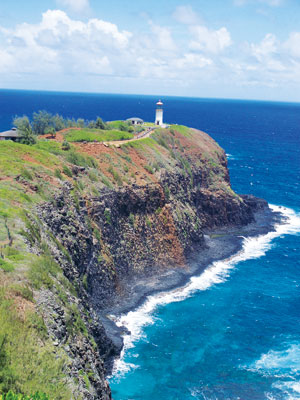 © Matthew S., Sharon, MA