Dreams Deferred
MAG
April 28, 2010
I recently discovered that my mother once drove mopeds across Bermuda. "Life before children," she sighs as I look at her quizzically. She has also crossed the U.S. on a road trip, lived in California, and been a licensed aesthetician. She accomplished all of that and more in this life before children. To the world, my mother is a committed single parent of three daughters who works five days a week as a housecleaner; to me, she is a queen.

You would not think it now, but 26 years ago my mother led an interesting life. As a teen, she was not only a student, but also caretaker for her younger brothers in her family of six. At 21 she traveled across the country with her closest friends; to this day she recalls the tales with a sparkle in her eye. In the '70s, she went to disco clubs and danced the Hustle in outfits that even she gags at today: sweater dresses, Gaucho pants, and hippie tunics. She still has a second hole pierced in one of her ears.

Now, in her early 50s, my mother has several pairs of the same L.L. Bean pants she wears to work religiously. She ­embraces the '80s look when she is working out, and doesn't care how the sweatband makes her hair stand up. As her youngest daughter, I still think she looks as fabulous as she did in her life before children.

My mother cannot charge her MP3 player or adjust the digital clock in her car, but she can name famous paintings and hem the bottoms of my too-long pants, since I have inherited her short legs. In her life before children, my mother worked at a city hospital in Boston and taught classes at a beauty school; today she is a full-time mother, father, doctor, fashion critic, cook, taxi driver, entertainer and so much more.

My mother has given up much of her old life for my sisters and me. No matter the path my family finds ourselves on, my mother keeps our heads above water and manages to see the calm seas that will roll in after the riptides subside.

I don't always express my appreciation. Little does she know, every Advanced Placement class I enroll in, every student government office I hold, each team I take part in, and every step I take is for her. I live the life I do today for my mother – not for college admissions or even for me, but for the sacrifices she makes and the values she has instilled in me.

My dreams and aspirations are my mother's, for she has given up her own to foster mine. Her dream trip to Italy has become a fund for three college educations, her new wardrobes have become years of Christmas gifts, and her free weekends have become a schedule of sports games, rides to work, and loads of laundry. While my mother's wants and needs fell to the wayside, my sisters' and mine were never neglected.

Everything I am or could be today is because of my mother, and I take full advantage of what she has given me so that I may one day emulate the strong, independent, and fearless woman who has kept the torch of my family aflame. My mother's life is a testament to the hardworking qualities I possess today, to the fact that I never give up and never back down. She has sparked my ambition to make the dreams of others burn as bright as she has made mine.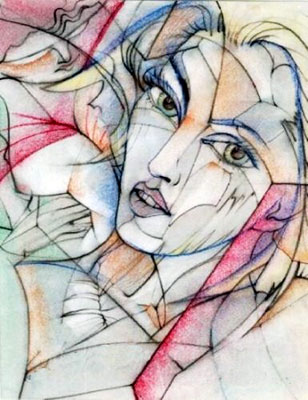 © April L., Lubbock, TX