Just like every holiday
April 3, 2010
Approaching Aunt April's, our family anticipates the grand holiday about to be rekindled once again. With our family and friends about to be reunited with each other, each family member is trying not to notice how long the last kilometer is taking. We go to my Aunt's house because Grandma lives in Las Vegas and visits only on holidays. I don't see my family on my mom's side often. I usually don't like going because I feel awkward, standing around like an idiot doing absolutely nothing as everyone else his talking and kids are running around bouncing down the stairs like little joyful puppies. My mom and I are much different from the rest of the family and I am much, much different. So as heading to Aunt April's house made me nervous and anxious. Pulse, every time I go to Aunt April's it's all new because she moves every month (Of course exaggerating a tad bit).

Finally we arrive. We each take a huge breath as we step out onto the crispy frost. The air is fresh and creates a shiver down my spine. I make my way to the back door, illuminated by the green and red Christmas lights. As step inside a house full of screaming kids and holiday chuckles that could be Santa's I smell an array of holiday smells that encompasses me. I see many family members that I have only seen a couple of times. Hugs and kisses were passed around. "Dinner! Food!" everyone shouted out.

"We have ceaser salad, fruit salad, Turkey, Ham, Sandwiches, Beef, rolls, butter…" and the list went on. I ate so much dinner. I had my plate filled with piquant aromas, taste, and the food even looked like a million dollars. After stuffing my face I felt bloated, hobbling over to my laptop to ignore the little kids hollering for the last roll… "DESSERT!" My aunt shouted. Now of course I can't just not eat anything. Maybe just a taste of cookies or cake. But once I saw the dessert table…those thoughts changed.

After dessert and presents, I hinted to my mom that I really want to leave and it was time to leave anyway. After loading up gifts I got in the car. That wasn't so bad… at least the food part the rest was boring.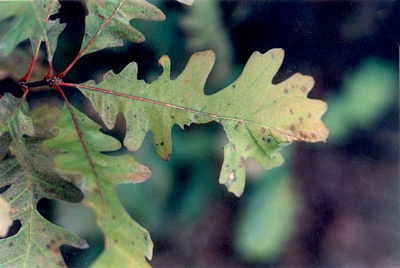 © Allison S., Eau Claire, WI