My First Pony Ride
March 26, 2010
"No daddy! I'm scared!" I yelled as my father attempted to put me on the pony. I've always been the type to get excited about a ride, until it came around to getting on it. I found this to me a pretty big deal and I believe for my father as well because he shared this experience with me.
At the age of six, I found myself extremely anxious and nervous. My knees shaking like crazy and I at first I didn't no why. "You can do it princess, I have faith in you!" Father told me. I for once felt happy that my father hoped that I could do it; in my mind however, I felt little getting on the pony.
With my father's words of inspiration running through my mind, I pushed myself back up and decided to prove my doubts wrong. My father's face lit up, glowing like a light bulb. I never felt so happy. I felt proud of myself. Even the instructor had a big smile on his face, as if I made his day.
I finally settled down and began my lesson. The nice and calm pony didn't even hurt me. I imaged the pony frightening and scary, but it ended up being so gentle and patient. I felt happy to look back and see my father's reaction. His words motivated me, and I felt his happiness.
Once my lesson finished, my father put a smile on his face as he picked me off the pony. He congratulated me on a job well done. I felt overjoyed because I overcame my fear. After all the effort and praise, I felt like I won a beauty pageant. My accomplishment stemmed from my father's inspiration.
On the way back home, I remember my father kept talking about how proud he felt when I didn't give up. I still recall the memories of how I felt so scared, and how I suddenly changed my mind and force myself to give it a second try. The entire way home my dad gave me so many compliments on my lesson that day.
I felt honored and filled with joy over how my father thought that of me. I still retain the memory of what a perfect moment that was. I felt good to overwhelm my father by my success.
I'm happy that I was easily convinced to try it one more time. My first pony ride did not only teach me to be hard working, but it taught me not to give up. At six years old I learned a big lesson that changed the way I live life today. I now know to never give up, and I encourage others to persuade life with no fears; to give their selves another try.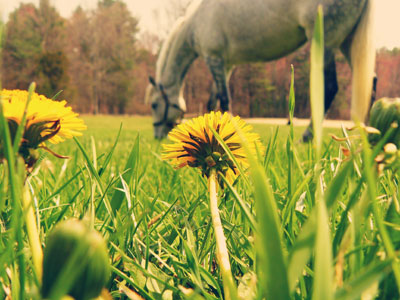 © Madalyn W., Holliston, MA