Lights
February 24, 2010
I like to write about my opinion. I'm good at it, I can debate about anything regardless of what it is, how much I know about it, or how much or how little it really affects me. This article, however, is pure fact, not opinion, about my life. People describe things as "the light of their life". I have several. These people, not things, I can compare to the sun. They brighten my day, and even at night when I can't see them, I know they're here and they'll be back tomorrow. My lights guide me, teach me, entertain me, and stay with me through everything, up and down, thick and thin. Without my lights, life would be...dark.

My short, blue eyed, blonde with purple-brown peekaboo haired light is a great one. It's strong, positive, and will always be shining.

My blue eyed, mono-chromatic blonde haired light is one I got a while ago, but didn't know how important it would be in the future, and now I am very glad I have it.

My tall, brown eyed, redhead light is one that will never dim, one I can always rely on.

My tall, curly light may be the brightest one, people will never miss it. It always keeps me smiling.

I have two other blonde haired, blue eyes lights that I'm very grateful for. I've had them for a very long time, and I can always go to them for anything. I love these two lights.

I have many other lights; short, tall, smart, kind, wise, and you get the idea. These lights are what keep me moving, keep me from giving up. They're my motivation and inspiration, and I'll never replace them. No matter how cool and environmentally friendly the others are.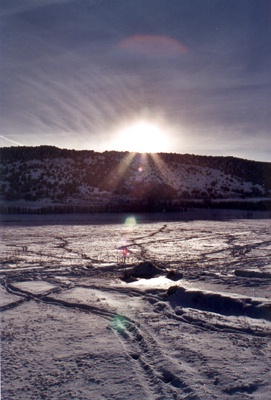 © Brandon T., Manila, UT