Busy Streets
February 24, 2010
Busy streets.
Night,Dark,and Cold.
Flashing headlights that seem blinding going by.
The continuous white line to the left of me I see through the passenger side foggy window that seems to never stop.
I look down wishing to get home soon. when I look up I feel cold wetness running down my face. I blink to try and focus my dizzy uncertain vision. I feel no pain. I feel like nothing could hurt me. My numb body that still functions is trembling and shaking uncontrolably. I Hear a ringing in my mind with my heat beat in the background. I look up and see a man walking to me. I'm overwhelmed with fear and tears come running down with no crying, no shakey breathes. I wake up to the sound of coutinuous beeping of my heart monitor and the image of four white walls. I didnt remember anything. But, Maybe, thats what he wanted.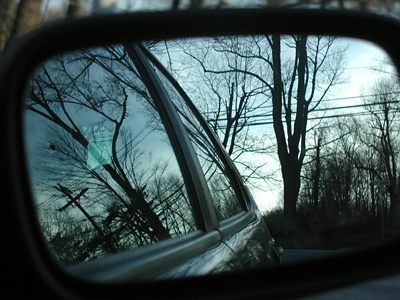 © Kristen Ruby, Waccabuc, NY