Green Eyes
February 23, 2010
I've been having all these weird dreams..about this person that I've never seen before.

I'm in my room, sleeping. he walks in and walks silently over to my bedside. He sits down on the edge of my bed. He whispers, " Don't worry about me, go back to sleep."

For some reason, I didn't protest. unlike me. i closed my eyes and he laid down next to me, above he sheets. My hand is sprawled across my waist, and he takes it. He kisses me on the cheek, and i wake up. i never see his face, all i know is that he's tall and has black/dark brown hair. green eyes.

I don't know what it means. I don't think i want to.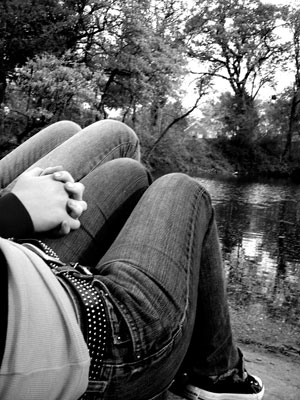 © Lauren R., Edmond, OK