What Now?
February 14, 2010
I don't believe in true love. I'm obsessed with music. Alice in Wonderland is my alter ego. I bake all the time, cookies, cakes, cupcakes, you name it, I bake it. I change my nail color every three days. I'm the weirdest girl you've ever met. And I really, really hate compliments.

You were determined to make me happy though.


It all started last August. My friend told me that you were coming to our school. As a person who has been a CSN Seahawk since 3rd grade, I was more than excited for fresh meat. She sent me a picture: you holding a guitar, wearing a red sox hat. From that moment, I knew that we'd be together. It might seem creepy, me having fallen in love with you before you even knew I existed, but I think that's how fate works some times. Some times we're forced to be creepy.


Anyways, you were more than welcome into our tight knit group of 8th graders. The boys wanted to be you, the girls worshipped the ground you walked on. I just wanted to know you. To learn what you're about, your story, you know? I wanted to know the stuff you thought about before you fell asleep, and the music you listened to in the car. If you liked the beach or preferred the pool. If you were a Pepsi kind of guy or if you loved Dr. Pepper (like me). I'd hope you were anything and not just the pretty face we all saw. I knew inside me that you were more. I just couldn't figure out how to prove it.


Lucky for me, in January I got my chance. I became best friends with Olivia (to me, she was just Liv), who was your close friend. Everything I had thought about you was right. You liked Chinese Food, had a N64, played guitar ALL the time, listened to Vampire Weekend, and hated the Jonas Brothers. You were original, weird, smart, quirky, perfect, it seemed, for me.


With that too, I was right. Momentarily at least. You made me that happiest person alive on the first day of my favorite month. You made me feel beautiful. You complimented me, I let you. You made me believe in love. Momentarily, again, at least.


Now, February 14th, I sit here alone, left with mix tapes and pictures of times when our puzzle pieces of life fit together. They don't anymore. And I'm okay. If I'm not now, I know I will be soon. I don't want you to read this, I really don't. I feel like if you do you'll think that I was a waste of your time. You probably think that already though. But in the end, I'm writing this for reasons unknown. I just hope that it'll help me figure it out. Why we ended, and where I'm supposed to turn now. Because the one thing, the one single thing you taught me, was to go after what I want.

And right now? I'm not quite sure what that is, other than you to compliment me again, to make me believe in love.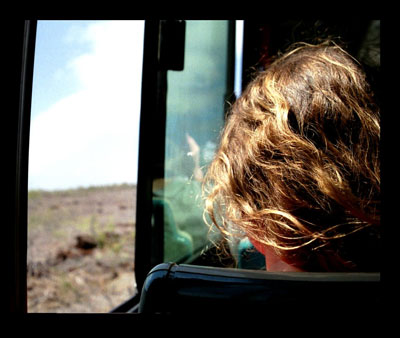 © Kate S., Hopkinton, MA