Speed Of Addiction
February 7, 2010
It's not just about a pill
It never is.
It's about a cure.
It's about an escape, a way out.
And if a pill happens to help you escape
If you stumble across a bag of something's
That can solve all your problems
That can make everything disappear.
Well, who could resist that?

That's how I met Dextroamphetamine.
It started innocently enough.
A pill here, a pill there
What could it hurt?
After all they were only "energy pills"
Lydia had taken them and been fine just fine.
I didn't know what I was getting myself into.
I was innocent, wasn't I?

Each morning before I became
Overwhelmed with the dread
That was school,
I swigged back a couple of pills
With water in the bathroom.
Like torpedoes, they shot past my tonsils
And down my throat.
Within twenty minutes as I
Was brushing my teeth and doing my make up
The symptoms would show up
And my mind would be introduced to another realm.
It wasn't my fault, that it was so much better here.

No more am I tied to worldly things.
I am invincible, not needing food or sleep to
Keep me going.
My vision is blurred and when I look in the mirror
I sometimes don't even recognize myself.
Flushed face and dilated pupils,
I am beautiful like this.

Soaring, soaring, soaring
Far away from here.
I am in tune with everything.
My heartbeat roars in my ears
It palpitates and beats irregularly
But this does not scare me.
How could anyone be afraid
With the world so beautiful?

I don't remember when exactly
Dex turned its back on me
Just like everything else had.
One day out of the blue
It began to affect me negatively
As well as positively.
I had forgotten, there is a flip side
That can never be escaped.
But I was too far in the tunnel
What use to fight my way out?

Those who knew watched me crumble.
I pictured myself falling in empty space
No laws governing where I may end up.
Hands reached out to grab me and pull me up.
I am so sorry to those I hurt because I pushed them away.
Don't you see, I didn't want help?

Anxiety, depression
Insomnia, anorexia
Numbness, palpitations
Tremors, irritability.
Why are you betraying me?

If I stop taking you
I fall apart.
If I take you
I fall apart.
Why can't I stop falling apart?
I'm so tired of falling apart.
Can't you see that you are hurting me?

There's no way out
There's no way out
The door's locked
And I can't get out.
It's a simple story, so over told.
You slip into it so easy
Helplessly, you watch it unfold.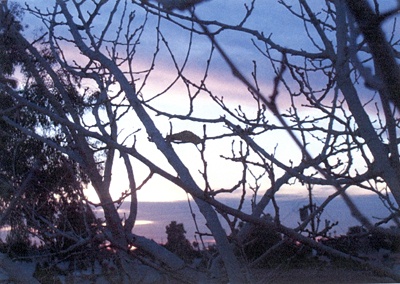 © Delia R., Phoenix, AZ