Memories
January 31, 2010
Alone he stood along the busy hallway, students rushing in classes as the clock continued ticking. But he remained there, searching and waiting for someone or something to come. He was now tapping his foot rather impatiently while he checked his watch for the umpteenth time.

"Where is she?" He asked quietly into himself, "If she doesn't come now, I'm not walking her to class no matter how much she demands it."

Suddenly, someone tapped his shoulder and in impulse he turned around.

"What happened to—"

He stopped talking as he realized who he was really speaking with.

"Oh it's you." He said flatly.

His friend laughed, "Moody much? What are you doing here? Isn't class going to start any minute now?"

"I'm waiting for you know who," He explained, "Where is she anyway."

"She didn't ride the bus today, so she's probably not here," his friend concluded.

He raised his eyebrows, not believing his ears, "Oh? She's not here?"

"She's not here?" He echoed again, in a tone he never heard himself in before.

"Yes, she isn't." His friend reaffirmed, "You okay?"

"Yeah, definitely." He replied, but somehow he's not sure.

-

He wasn't okay…at all.

-

He walked in first period, still doubtful about her absence. He expected her to burst in the room, apologizing she was late because she needed more time to do homework. The thought caused him to snicker rather loudly, and to his dismay, his teacher heard it. Because of this he had to do one heck of a problem on the board.

He realized how slow he ran without her racing beside him at second period.

At third period he was waiting for her to tap him the back every minute, asking him what it meant in English.

At lunch he hurried for that special cream puff that she always whines to have. When he sat down the usual lunch table, he realized she wasn't here and wasted his money. All his friends now noticed how her absence is really getting to him.

At fourth period he called his temporary lab partner by her name.

At fifth period he wrote about how she made his day miserable.

At sixth period he was so exhausted that he slept through a whole new lecture. He knew he'll have a pretty hard time during the upcoming test the day after tomorrow.

He walked home by himself and halfway his journey the rain poured rather badly and came home drenched.

-

Alone he stood along the busy hallway, students rushing in classes as the clock continued ticking. He let a little sneeze and a little shiver as he waited for her to come along.

"I'm gonna kill her if she doesn't come."

"Kill who?"

He turned around, and there she is with one eyebrow up.

"No one." He quickly replied.

"You okay?" She asked him, "You look terrible. You should have just stayed home."

He was so tempted to reply, 'You can't survive when I'm not here.' But instead he sighed, "You walking home by yourself? You gotta be kidding me."

In a childish way she stuck her tongue out.

"So, what's it like walking home by yourself then?"

He paused for awhile.

"I kinda missed you." He said softly.

Her eyes widened as he hurried down the hallway.

"Hey! Wait up!" She yelled, with the words still ringing in her ears.

If he knew what kind of day she had yesterday…he'll know how much she missed him too.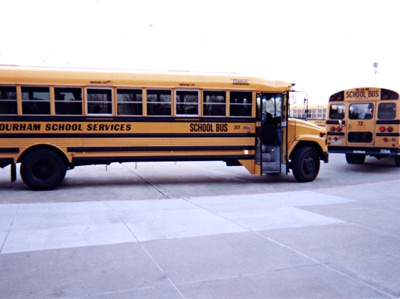 © Blake B., Highland Village, TX