Early Bird
January 20, 2010
6:00 am on a Saturday morning and I was vexed that I did mot have the opportunity to sleep in. Instead, I had to get ready and go volunteer. 7:00 am I was on my way to High School.

I arrived not in the best of moods but I put on a fake smile and acted as happy as a kid in a candy store. "Brenda, I am glad you can make it we have a lot of work for you to do today." I just smiled and nodded my head then I was out right to work.


I started off cleaning, moving, items around, and folding clothes, not really the typical way I spent my Saturday mornings. Even though I did not say speak my mind, I was complaining a lot in my head. It seemed that every minute was an hour and that my eyes were trying their hardest to concentrate and not shut. It was a little nebulous why the school was having a garage sale all I knew was that I had to get through the day in order to get my hours.


I was a robot I just did as the sister told me without any question. I just hoped as soon as I was done it would be closer to the time that I had to leave. I helped people unload items from clothes, to toys, even appliances. Then one women got there with a whole truck full of donations and I began to help her put the items were they belonged.
I commented, "You sure donating a lot of." She responded back, "That was the point. I am an alumni and when I attended S.H. my parents could not afford the tuition, so I was on a scholarship. Graduating from this school gave me a lot of opportunities and I want to give those same opportunities to another student."


What the women said made me realize how much I only thought of myself and how selfish I could be. Volunteering was not to benefit me but to help others a make a difference in someone else's life. Complaining about any situation was not going to make it better. It would just be easier for me to look things in a positive way instead of a negative way. A lot of parents want their kids to attend a catholic school because they think it is a great opportunity for their child. Or maybe the school that they had to attend was the best scholarships gave a person a chance to get them education that they want.
I was glad that I kept on going to volunteer because I went to a catholic school and later in the year my parents struggled to pay the tuition. My dad thought that taking me out of that school would be a big mistake and he worked hard to keep me in. Thanks to all the fundraisers, that I was happy to take a part of, I received a scholarship. That made things a lot easier for my parents while I was getting the education they wanted me to get.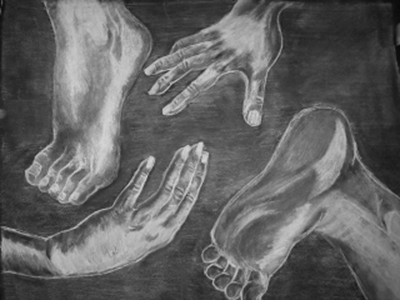 © Rachel U., Danbury, CT