Anything But Ordinary
January 7, 2010
The heavy pounding against my chest is unstoppable. The wait is unbearable. It's a feeling I've
experienced a hundred times, yet I can't grow used to it. One by one, my cast mates take my hand and give it a gentle, comforting squeeze. They tell me everything is alright. This feeling is perfectly normal. A feeling we should all experience. Without stage fright, what would keep us alive and alert?

The red curtain parts. The audience is suddenly overcome by silence, and this could only mean
one thing -the pressure is building itself higher and higher. "Don't mess up." I can hear that pressure warning me. "Don't mess up. If you do, 349 pairs of eyes will see it."

I can see my best friend taking her last deep breaths on the other side of the stage. She nods her
head as if she knows I'm going to miss our entrance. She knows I'm distracted with countless other
worries. With that nod of the head, both of us leap onto the stage, entering a completely different world.


With a cast of fifty people, the stage is crowded. But none of us seem to mind. We keep dancing. With a cast of fifty people, it is harder to hear ourselves in the mixture of voices. But none of us seem to mind. We keep singing. My worries were left behind in that other world, and I could understand why I am here – standing in the center of the music. This is what I'm made of. This is me.

The audience members glance down at the program. Jennifer. It's only one out of fifty names listed in the program. It's barely noticeable. It may be an ordinary sounding name, but my performance tonight is anything but ordinary.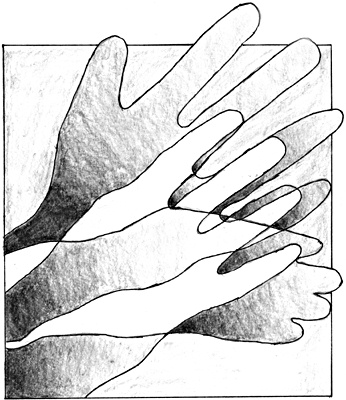 © Dawn Grace R., Barrigada, Guam