"Death...An Obstical in Life."
December 6, 2009
Being alone is a scary thought. But being alone forever is even scarier. Knowing that, that one person is never going to be there to help you when you need them, or a shoulder to cry on. As i think about death i think about an experience i went through early in 2009. A girl i once knew (as well as others) passed away. Others took it much harder then me. It was my first time dealing with such a horrible thing. Life was miserable. It wasnt what it used to be. Looking forward to a whole day went to not even wanting to be awake.
Then i came to the conclusion that i was selfish. But what made me think this? It was my heart trying to deal with the pain it had suffered that period of time. I had no right to be selfish, and i had no right not to like life.
She was gone from us, and we all had to deal with it no matter how much we didnt want to believe it. After her death nobody was the same. People suddenly didnt want friends and didnt want to talk to me. Was it just their way of suffering the grief? I soon felt iscolated from the world because of how people were acting.I didnt want to live, but i bet she did. So thats why i am the way i am now. Dont hate life because of something little. Atleast you have a life. She didnt live a long life. She went early, and didnt get to do half the things she could have done. She was beautiful, smart, athletic, and every other great word that i cant even think of right now. She could do the impossible. She could accomplish anything. That was who she was. She had a strong heart of steel that could not only get through any problem, but fix everything.
We will all face things in life that we dont want to be true. Life will bring so many incredible obstacles that god will help us overcome if we can just believe. Dont once lose faith in yourself because when you do...you will fail.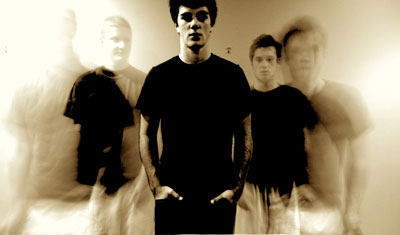 © Brian M., Fishers, IN