Unexpected
November 17, 2009
Has anything extremely horrific ever happened to a sibling of yours? Was it twelve days after there third birthday? Were they knocking on deaths door? Did the doctors tell your parents that they had slim chances of living through this? That is exactly what happened to my brother David. This is the story of my brother's brush with death.
The day was October 15th, 2003 and we never would have thought that it would have been as tormenting as it was. The day started out as any normal day would: I got up, had breakfast, and began to get ready for the day ahead.
"Chelsey", my mom hollered after she got off the phone, " come here."
"What did Stephanie say? Are we going to go up there?" I questioned. Stephanie was my mom's friend that had just recently moved down to our area so we were going to go up and help her unpack.
"Yeah, she said she would want us to come up after lunch at about 2:30." She informed me, "You need to help me clean the house and help me get dinner ready to put in the oven before we leave so we can eat at a decent time."
Why am I always the one that has to help you? I thought. So I just kept my thoughts to myself and went on my merry way.
When we arrived at Stephanie's house, I could hear her kids yelling and screaming from down the block.
As soon as we walked into the house, they yelled, "They're here mom!"
"Alright children, I kind of assumed that they were here by the way that you were acting." Stated Stephanie
After we had all said hello, I went and played with Kaliey and David went and played with Hunter and Brandon. I have absolutely no idea what the boys were playing but all I remember is that they were being loud. When Kaliey and I got bored, we went into the front room and played elevator in the closet because it had a light.
"Don't play with the bookcase in that room if you are going to be in there!" Warned Stephanie. Since she said that we stayed away from that. But I remember that when I pushed it ever so lightly that it was very rickety and looked like it would tip over easily.
The boys came in and asked if we could all get together and play hide-and-go-seek. So we all decided to play. We decided on the rules and went to it. Kaliey and I decided to stick together and hide in the closet. We heard David come in here because he said, "Is their anyone in here?" and of course since it was a game we didn't answer him. We waited a couple of minutes and we were going to go out and see if we could go and hide somewhere else but all of a sudden we heard a big bang. So we opened the closet doors and we saw that the big bookcase had been knocked over.
When the adults came in, the asked us "did you guys knock it over?"
"No" we answered.
So my mom went over to pick it up and she never would have thought what was under there was reality. When she lifted it up she let out a shriek and burst into hysterics.
"CALL 911!" she cried. She was crying so hard that you could barely understand her though. When I saw David, his face was turning purple, he had puddles of blood in his eyes, and there was blood on the floor all around him. His small body wasn't moving and my mom could tell that he wasn't breathing either. After sitting there in shock for a couple of seconds, my mom told me to go and get the kids and keep them outside and to tell them to stay outside.
Within maybe five minutes I heard several sirens come screeching around the corner and turn into the street she lived on. Their were fire trucks, ambulances, and police cars everywhere. I didn't know why they needed so many response
vehicles, but I guess if they run out of something it would be critical to have it near by.
After I had gone inside to try to see what was going on, a policeman came up to me with a Sylvester doll and said, "This little buddy needs a home and he asked me to take care of him." I will never forget that moment because I was really upset and there was nobody around that could comfort me and could make me feel better.
My mom rode to the Northfield hospital in the ambulance and I rode with Stephanie and her kids. When I got there, mom was in the waiting room and I went up to talk to her.
"Have you gotten to see him yet, mom?" I asked
"No, they just told me to sit out here and wait. The nurse said that she would come and talk to me when she knew something." She answered.
After awhile, my mom got to go in and see my brother. She wouldn't let me see him because she said that he looked really bad. My dad got here and he ran into see him, then about a minute later he came tearing out crying. I followed him out and he just hugged me and we were just out there crying and we didn't say anything.
Not even fifteen minutes after my dad got to the hospital, David was airlifted to Hennipen County Medical Center (HCMC) in
downtown Minneapolis. My grandma had driven my dad down here from his office. My dad and mom drove with her and I went with Stephanie. We had to stop and call our neighbor, Krissy, and tell her to go to our house and shut off the oven and take the cutlets out of the oven and put them into the fridge so they wouldn't burn the house down. So we didn't get to the hospital for awhile.
"They are in a room right down the hall and to the left." The lady at the front desk told us when we arrived at the hospital. When we got into the room, my mom was sitting around my dad and grandma and I ran and gave her a hug. She was still wearing the same blood stained shirt that she had been wearing before, but she said someone was going to get a shirt for her to wear. My mom told me that my brother was up in the ICU (intensive care unit) and we wouldn't be able to see him for awhile. Also she told me that her brother Joe and his wife Natalie were coming down from Duluth to be with us.
"Has everybody seen him?" my mom asked.
"I haven't." I responded. "Daddy will you come with me?"
"Yeah lets go."
I remember that when I came to the other side of that curtain I turned around and hid in my dad's side. His eyes were pink and swollen shut, he had a tube down his throat to breathe,
he had a neck brace in, and his face was stained with blood and you could smell it. It was too painful to look at him, but my dad turned me around and made me look at him and walk up. When I reached his side, I grabbed his hand and held it. After a while of us being in there, I decided that I wanted to leave. When we got out into the hallway my aunt and uncle were there so I ran and gave them a hug. About three- quarters of my family was there too so I got to see them and have the support from them that I needed.
The hospital had given my mom a room so she could have a place to sleep and it was right outside the ICU so she could get there when they needed her.
In this experience, I learned to enjoy the presence of loved ones, because they could be gone in a moments notice. So don't take the people you love for granite.

Epilogue

Today David is alive and well. In the following months he endured fifteen operations and spent a lot of time in the hospital. My mom slept at the hospital every night accept maybe one or two and all the other nights me and my dad would drive back and fourth between there and Lonsdale. We would also bring my mom anything she needed. I rarely went to school and when I did I could never concentrate. I would spend a lot of my time in the counselors office crying or in the office waiting for my dad to come pick me up. It was a very miserable time for my family and I, and even though the worst is behind us, he still has many hurdles to jump over.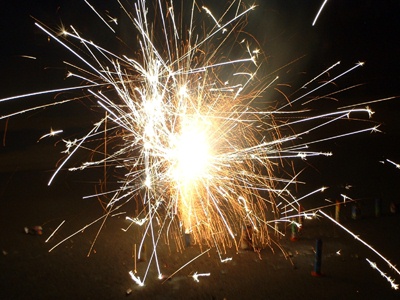 © Kevan B., Beaverton, OR