Reconnections Can Be Difficult
November 15, 2009
They were just barely entering second grade when they met. Two kids who didn't know what life was like or how bad it could get at points. They befriended each other and became closer than anyone else in the school. For three and a half years they were like this and they never stopped talking even though classes split them apart and other friends got in the middle.
Then sixth grade hit.
He walked up to her first thing in the morning, his eyes red from what seemed like crying. Then he dropped the bomb.
"I'm moving." He told her after they hugged, just as they did every morning.
"What? No! When?" She asked with the tears starting to hit her just as she imagined they had hit him.
"Soon." Before she knew it; he was gone.

The rest of her sixth grade year she tried to get on without her best friend. She found other friends she could talk to, but none were quite like he was. She could talk to him about everything and he would hold her and tell her everything was okay. Her new friends didn't care.

Seventh grade was detestful. The pain had set in and she was completely numb from missing him. She hadn't heard from him since three weeks after he left. She concluded that he never wanted to speak to her again.

Eighth grade wasn't much different. She couldn't bear to think of him without crying and she thought about him often. Every day, to be exact. She missed him more than she missed anyone else in the world.

And then her Freshman year hit. Just at the end of the first quarter and she saw a new friend request on Facebook. He found her. She cried from the excitement that overwhelmed her and she couldn't believe that he wanted to come back into her life. They messaged that day and she yelled to her entire house through her tears saying that he had found her. She loved him. It was clear to her that day. She should've known all along, but it was buried beneath the numbness.
They made plans for him to stop at her house on Veteran's day. When he did, they barely got any alone time. On his way out of the house she hugged him and refused to let him go again. That was what put them through this torture the first time. Her letting go.
Again they made plans to spend time together. His parents dropped him off at her house and they spent the evening playing in the rain. Holding hands. Hugging. Watching her school play. She remembered how they used to be and never wanted to lose it again.
It was almost nine p.m. and she knew he'd have to go home soon. She hugged him one more time and whispered to him "I don't want you to ever leave again."
"I won't. I'm not leaving." he reassured her.
"Do you promise on my life?" She asked, knowing he wouldn't let her leave him.
"On mine too." He said and kissed her once more.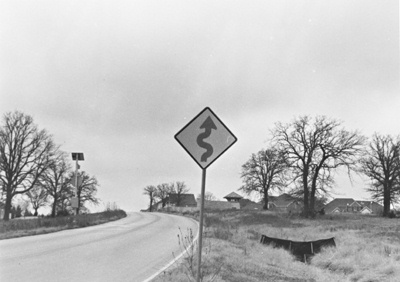 © Jill P., Highland Village, TX