Music
October 4, 2009
Your Music=Your Soul.

Your Soul=Your Character.

Your Character=Your Destination.

More than a way to tune people out, more then something to dance to, more then something to sing in the shower. Try a way to escape this world, something to call your safety net when everything else fails, a companion when no one else is there.
People underestimate and never fully understand the effect that music has on people. They never realize how much music defines some people. They just write off kids with blaring music from their headphones as rebellious and outcasts. They never grasp the fact that that's all some people have. That's all some people want. That's all some people trust.
Some people dance. Others play instruments or a sport. When I feel like my world is collapsing around me. When I feel like time is moving too fast and I need to slow it down. When I have no one to turn to and I just can't go any further. Music is always there. Lock myself in a room. Turn on my iTunes. Find the song that best explains my mood. Put it on repeat. Leave this world. Forget my problems. Become one with the song. Understand it. Comprehend it. Analyze it. Do whatever is necessary at that point in time to make you feel like you can go back down on Earth. And when you finally come back down, when you finally calm down, when you finally cried every tear that is inside your body you start the cycle all over again. You go through life waiting, expecting, even hoping that something happens where you can go to your safe place and be by yourself . . . at least I do.
Is it just there for me when I'm pissed at the world? When I make a new river with my tears? How about every time a thought enters my mind, every time I feel an emotion, every time I can't erase a smile off my face. It's there with me for any and everything. Always my friend. Never judging.
So we sing for the kids who don't have a thing except for a dream and a f***ing rap magazine, who post pin up pictures on their wall all day long idolize their favorite rappers and know all their songs. Or for anyone who's ever been through sh** in they life 'til they sit and they cry at night wishing they die, 'til they throw on a rap record and they sit and they vibe, we're nothing to you but we the f***ing shit in they eyes.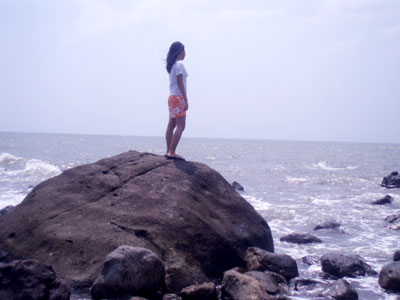 © Grace L., Bacolod City, Philippines