Mama's Boy
October 28, 2009
The sun was shining, the wind was blowing, and I had the comfort of a warm spring day surrounding me. For a young boy, a favorite activity should be heading out to the backyard with his dad to throw a baseball around. I was not able to create these memories with my own father. When I played little league, I would always see fathers coaching their kids. The dads who did not coach were always at the games cheering on their sons. My dad is a huge baseball fan, yet he has only seen me play the sport we both love once.
My parents got divorced when I was only two, so I have no idea what it's like to live with both a mom and a dad. My dad has lived in Florida for basically my whole life and at most I see him three times a year. Once, a friend of mine said that he was going to have his dad teach him how to change the oil in their car. I felt a little saddened because I haven't had the chance for my dad to teach me something like changing oil. Even though I do not see my dad often, the time I spend with him is special. It is extremely different when I visit my dad because I am not used to seeing him everyday. At a young age, I would return from a visit with my dad and miss him very much because I had just spent a week with him and gotten used to seeing and talking to him everyday. It was very difficult for me to understand why he lived all the way in Florida, far away from his family. I would have such difficult time with coming back to my home because when I was with my dad, I was king. I got whatever I wanted, especially when it came to food. My dad owns a restaurant so I am able to pick whatever I want to eat, and eat whenever I want to. He would always ask "Are you hungry? Want a milkshake? Do you want to eat now?" As a young boy with a big appetite, I loved going to my dad's restaurant. My father and I built a strong relationship during the many trips down to Florida. He urges me to call him whenever I want to talk or have a problem and will continue to guide me as I grow older.
My dad was not around much while I was growing up which lead to my mom shaping me into the person I am today. My mother has raised me on her own from the day we moved to Connecticut. She has drilled the importance of doing well in school and acting as a gentleman into my head. Whenever we go out into public, I make sure I open the door for her because if I do not, she will surely take it as a sign of disrespect. She also reminds me when walking on a sidewalk to always walk between the road and the woman. Constant reminders come out of her mouth on a daily basis to make sure I act respectively. Succeeding in school is one of if not the most important aspects of life for me. My mom is relentlessly on my case about doing my homework, studying for tests, and making sure my grades are high. If I were to not make honor roll, there is no doubt in my mind that I would be severely punished. The pressure that my mom puts on me to succeed in school pushes me to do well for myself so I do not let my mom down. My father also knows the importance of good grades and also motivates me to do my best when it comes to school work by encouraging me to study and do homework. Growing up with a single parent had some difficult moments but ultimately taught me a great lesson in responsibility. From a young age I had to pull my own weight around the house by starting dinner and doing laundry. Living with only one of my parents has been a great experience for me and has taught me how to handle adversity.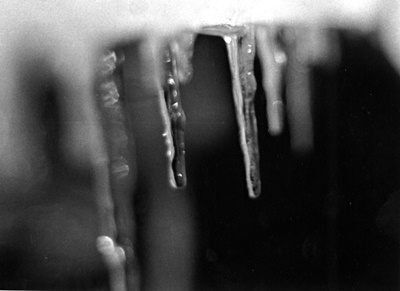 © Lindsey D., Marblehead, MA