Divorce: A Child's Worst Nightmare
October 27, 2009
There are two things in my life that I'll never forget: my father announcing that he was leaving my mother and the day that I learned through Facebook that he had gotten married. The divorce was very rough for me, as I am an only child. I was always in the middle of an argument and there was always an argument going on. Subsequently, I had to come to terms with the fact that my parents weren't going to be married anymore and my life, as I knew it, was changing enormously.

It was a May morning in 2002 when I learned of my parents' divorce. I was expecting my mother to be standing in the kitchen, waiting for me with juice. Instead, I saw her sitting at the table, crying. My father was standing next to her, looking irritated. I hugged her, and she looked at me with red eyes. She muttered, "Your father is divorcing me."

A couple of weeks went by and then dad decided it was time to move out. I was crying, begging him to stay. He said, "I can't, Sweetie. It just didn't work out between your mom and I." As he loaded the final box, I began to cry even harder. He hugged me tightly and said, "Don't forget, my love for you will never change." With that, he got into his car and backed out of the garage. He waved the sign language for the different variations of I love you, something that we had done since I was six years old. I numbly lifted my hand. As he drove away, I whispered, "I am ten, and this was the worst thing that had ever happened to me."

At first, I saw Dad regularly. But, as time went on, regular visits fell apart and we saw each other sporadically. We drifted further and further away from each other. But I always had him in my heart.

A year later he announced that he was engaged. Oh no, I thought, how could he do this! Even though I knew either one of my parents might remarry, I still daydreamed about them getting back together. His announcement ruined my fantasy. I was forced to realize that now they were never going to get back together. That night, I cried myself to sleep, thinking that nothing could be worse than that.

Dad had the longest engagement I had ever seen. It seemed to go on for years. Then, last January, I was having lunch out with Mom and my aunt. I logged onto Facebook and I saw something that I could hardly believe. On my phone's screen, there was a posting saying that my father had changed his relationship status to married. I clicked on his page. It did say that he was married! He hadn't told me that he had gotten married, or that he was even planning to. How could he have done this without telling me?

I thought I had done a pretty good job of getting over my parents' divorce. I thought I was okay with it after all this time. However, when I saw the word married, I wasn't okay any more. The hurt was right there, all over again. I was shocked and angry. Why hadn't he told me? When I asked him, he said that he was waiting for the right time. He had forgotten that I was on his Facebook. I was devastated that he had eloped!

My life changed the day Dad left and then again when he remarried. But this has changed me as well. I am now more compassionate towards my friends in the same situation, because I know the pain and loss of divorce. I learned that nothing lasts forever, no matter how much you want it to, but that's okay. It may get better! I also discovered that I have the power in me to overcome extremely difficult situations. I still haven't come to terms with my father's marriage, but I am learning to accept it. There is still pain, but there is also strength.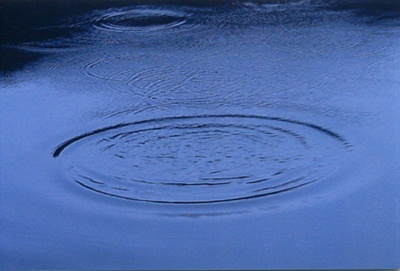 © Alyssa J., Gibsonia, PA