That One Night
October 19, 2009
We all have our stories that are told to make people feel bad for you and tell you how sorry they are. Well my story doesn't get much better. When I was five, my parents split up. You could probably say it wasn't a match made in heaven, but honestly, what relationships actually are? I have a brother who is ten years old and goes to his dad's every other weekend. Me, on the other hand, I don't see my dad at all. About a year ago, the drinking, and smoking, and boys, and sisters, and drama hit its breaking point.

My mom's house is in a cold-a-sac. One house down lives our neighbors Katie and Morgan with their dad, John, and their step-mom, Cathy. On the other side of town, Katie and Morgan's mom lives in a house with my dad. Yeah, it's a weird relationship, but when Katie and Morgan and my brother Josh and I were all little kids, us eight would take road trips together and do bon fires in the backyard. We were all close friends, and when I found out I was going to be living with my neighbors, it didn't surprise me. But I don't go to that house on the other side of town, because it's not safe. Katie, the oldest of us three girls, met this gorgeous guy Sam two summers ago. He was a year younger than her, and I think the age made them grow apart over the years. I met him through Katie, but he went to my school. Katie's a smart kid; she managed to get everyone to believe her side of the story before I even had a chance to defend myself. Sam and I had a thing behind her back. I probably should've told her, but I kept thinking how screwed up life would be at my dad's house, and my mom's. The argument went on over online websites, and people at my school were starting to give her crap. In my opinion, my dad was too scared to stand up for his own daughter because he was afraid he'd lose his wife, Katie's mom, Lynn. He was afraid she didn't love him enough to have a little disagreement.

Then the drinking and yelling got in the way. The last night at my dad's house after my volleyball tournament, loud screams came from his mouth to get out. Lynn told me to call my mom. The arm swung, I fell to the floor, and had been hit in the head before I could blink. He kicked me out, I told him I needed my stuff for school, he didn't care. Squeezing my arm with such force, I was thrown out the door and fell face-first, bare-foot, teary-eyed into the front yard. The headlights of cars kept driving by; probably wondering what I was doing laying in my front yard at 10:30 on a Sunday night. I knew my mom was coming, why didn't I just run? He opened the glass door and told me to get my stuff. I timidly stepped through the open door and grabbed my shoes, homework, and jacket. My dad had returned to the garage already and I decided to book it. Running with my hands full and stepping on the sharp little pebbles in the street, the question that kept running through my mind was what if he was right behind me and could grab me and pull me back at any moment? Now, a year later, I can seriously say everything happens for a reason. I still see my dad, at my brother's football games, or my volleyball tournaments. To be honest, I never look forward to talking or seeing him because of that one night.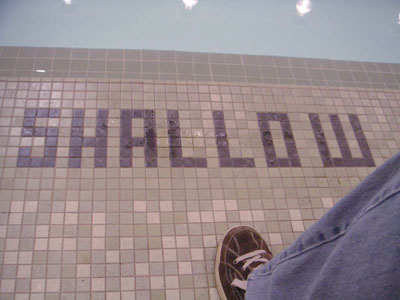 © Garrett M., Port Angeles, WA