Long Brown Hair and a Blue Aéropostale Shirt
October 10, 2009
Beginnings don't come easily at first. You have to think and think, and come up with something. You try it out and it doesn't work or sound the way you'd like it to.
I've thought about this beginning and many others I had. This still isn't the best way to describe what I'm getting at…but it's a start. And beginnings aren't perfect.
September 8th, 2009. I see him from across the 8th gym. Long brown hair and a blue Aéropostale shirt. This is my beginning.
Picture day for the girls was yesterday in the same gym. But today is the boys' turn and Kaeleen wants retakes.
"He's hot," Kaeleen whispers to me. I look around the room for the guy she was talking about, but Alyssa finds him first.
"Ooh, he is." But I still haven't found anyone who'd be their type.
"Where?" I ask in frustration. Then I find him. Long brown hair and a blue Aéropostale shirt. "Oh, he is."

He moved from South Carolina about a week ago. I never noticed him. His name is Matthew though I preferred to call him Matt. His 3rd period class was right across from mine and I called out his name every time I saw him the first day.

September 9th, 2009.
"Ha ha, I couldn't find socks. I had to use Alyssa's."

"Either way, you still look funny."

"Well thanks," I told Matt as we walked in rectangles around the gym.

I looked at him and he looked at me and it was one of those perfect moments when everything seems to be going right.

"Leave us for him, why won't ya?" Alyssa yells at me from the front.

"I'm sorry," I take a step forward.

"So you like them better than me?"

"Ah! Yes. No?" Eh, I didn't know what to say.

"I'm just kidding," he tells me. And wraps his arm around my waist. And then takes it away as if he's done something he was forbidden to. So to reassure him I hug him back. Then I realized why he took his arm away. That was the best feeling I've ever had. I took back my arm and looked at my shoes. Awkward.



I walk out of math, down the portable ramp, and on my way to the main building, I hear someone calling my name. I turn around to see some body running towards me "Hey Matt," I say.

"Did you break up with Hunter?" What was he getting to?

"Uh…no?"

"Robyn! Robyn! Robyn!" Jeez. Another person? "Say yes!"

"What are you talking about?" I ask.

"She didn't break up with him you liar" Matt says to Alyssa. Lauren comes up behind us.

"I have him next period! I can do it for you."

"Hold up, hold up, hold up. What are ya'll talking about?" I was so lost not being in their Spanish class.

"Matt wants to ask you out." Alyssa says straight forward. Matt gives her this look that sort of says "I am totally gonna kill you."

"I'll take that as a yes!" Lauren announces and runs up the stairs. Well there goes my 2 and a half year relationship. I stare after Lauren in dismay.

"Alyssa, go away you ruined everything."

"I'm sorry!" and she walks ahead of us but to where she can still hear us.

Matt turns to me. "Will you go out with me?" His eyes said so much at that moment. I just can't explain.

"Uh," Hunter was out the door, and this wouldn't last long. "sure."


He smiled as he walked into his 4th period class. I made someone smile on September 9th, 2009. I had only known him for a day, but we lasted 5 months. It's amazing how this happened to me. With one word. One quick decision. One thing I didn't mean to say. And it was the happiest 5 months of my life.

So far.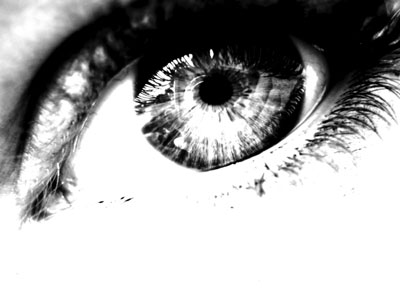 © Lauren S., Reading, Berkshire, UK