Why Do I Have Dreams That I'm in High School Again?
June 23, 2018
"Ma'am five minutes more please, This is the last question! , Ma'am please !'' I pleaded to my teacher, but no! , what she did ? just snatched it, suddenly the class was empty, a few seconds passed and students started filling in the classroom, everyone was seated by now, Teacher came inside and started taking attendance, what was going on? I couldn't fathom a thing.
She started teaching, everyone was making notes and the class was oddly silent, I noticed someone watching me, I turned to my right to see and a blush crept up my cheeks.
"Tanya! wake up, you'll be late for college'' and I woke up to mother's voice. I'm in college? I mumbled to myself. I've been getting these kinds of dreams , I'm in school again, my favorite teacher teaching, lunch break with my friends, that sneaking looks at each other during class, since I joined college, maybe It's because I like my school better than college, the environment, my friends, the time back then , and why not when you've spent 13 years studying there, it becomes your second home. You miss it so much that you dream about it.
I swear if someone makes it possible to bring back any particular period? I'd say, bring back my school days.
Now you just take a moment, remember your days in school, whether good or bad, remember how it shaped you into a person. Remember the first day, the journey you took, to the last day. The Prom, whether you had a partner or not. The hallways, the school playground, everything.


And if you are free, go back there, let the memories come back.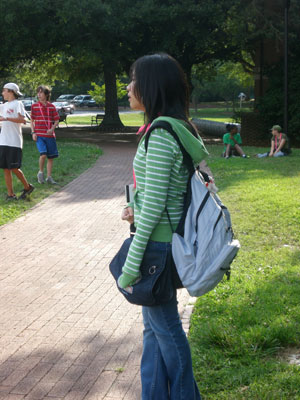 © Lucienne B., Parkland, FL