Strides for Women
October 25, 2017
Golda Meir once said, "Those who don't know how to weep with their whole heart don't know how to laugh either." A hero isn't someone who only knows how to stand tall, they're someone who also knows how to be humble and work behind the scenes. If Superman is the superhero of the world, then Golda Meir is the superhero of Israel. Golda Meir was an inspiring hero because she was a powerful leader, humble character, and never stopped giving.
Golda was born on May 3, 1898 in Kiev Russia. She was the daughter of Moshe and Bluma Mabovitch. In 1905, her family from to Milwaukee, Wisconsin during the Kiev pogrom, where crowds killed over 100 jews. In Wisconsin a few years later, Golda went to North Division High School and joined a Zionist group that supported the establishment of Israel. In 1916-1917 she attended Milwaukee Normal School even though her parents prefered she get married rather than pursue a career. As a problem solver she did both, by getting married to Morris Meyerson and getting a teaching degree. In 1921 she and Morris immigrated to Palestine and she officially changed her name to the hebrew name Meir instead of Meyerson. Together, they joined the Merhavia Kibbutz. Later in 1924 they moved to Jerusalem in order to get more involved in the political life in the Histadrut union and in the zionist organization. There, they raised two children, Sarah and Menachem Meir. While her early life is a memorable one, her actions and accomplishments in the hard times show how powerful this woman was.
It takes an unimaginable amount of courage, work, and dedication in order to make a powerful change in the world. Humble and kind, but firm and deeply zionist, Golda always remained an activist in the Jewish community. Before World War II, France and Great Britain were in control of Palestine. They had secretly agreed to establish a Jewish homeland in 1916, but this was never put into effect. Long after, The British White Paper of 1939 said that there could only be a Jewish homeland, but not a Jewish state. They also said that Arab officials could control the amount of Jewish immigrants permitted to enter into Palestine. Throughout the war, Golda became a powerful speaker and innovator for the Zionist movement in order to save the Jews from the persecution of the Hitler regime. The British enforced the White Paper through arresting many Jewish activist. The illegal immigrants were also arrested. Golda became chief of liaison with the British and worked hard to free the activists arrested and many war refugees. She later organized various fundraisers in the US to establish Israel as a Jewish state.She was successful! In 1948 Israel's independence was official. Golda was one of the people who signed the declaration, and she was also elected minister of Moscow that year. When the Israeli and Arab governments became tense, she decided to take action and join the Israeli Parliament . All of her astounding accomplishments did nothing but propel her forward to do even more!
Success is nothing but a message from the universe to keep going, and Golda Meir listened to that message. When Prime Minister David Ben Gurion sent her on a spying mission to be disguised as an Arab, she immediately accepted. She needed to ask the king, Abdullah I, not to go to war with Israel. The king refused her and included Egypt, Transjordan, Iraq, and Syria in the war. Meir certainly didn't let this setback stop her, so she later became minister of labor which helped her begin to solve employment issues and construction projects. In 1956 she was appointed foreign minister which allowed her to establish connections with rising African countries, The US, and Latin America. Golda became tired and ill as she grew older which made her ready to retire. Her political party urged her to be secretary general.Then, in 1969 Prime Minister Levi Eshkol died and she agreed to finish his term as prime minister! On a journey to make a change, Meir strove past every setback to make a final change.
Golda Meir lived by bettering herself and others. In the spirit of now making Israel great, Meir decided to run for reelection. That year she won elections. She served an additional four year term. She became the third woman on Earth to achieve such a high post, and she became the first woman Prime Minister of Israel. She achieved economic and military aids from the US, and President Nixon helped her give peace talks to the Arab Republic in hopes of less tension. From 1967-1973 peace was achieved between Israel and Arabs. Golda wanted to negotiate land exchanges for peace, but instead a war broke out on October 6, 1973. This began the Yom Kippur War. Syria had been attacking along the Golan Heights and Egypt from the west which meant international support wasn't far behind. After 3 weeks, Israel gained Arab land and won. As the honest and humble person she is, Golda decided that Israel needed a better leader, so she resigned on April 10, 1974. Her explanation was that it was her fault that Israel wasn't fully prepared for the surprise attack. Yitzhak Rabin took over after her.While being on retirement, Golda Meir published her autobiography, My Life, in 1975. After suffering from leukemia, Golda died on December 8, 1978 in Jerusalem at age 80. She was buried on December 12, 1978 at Mount Herzl.
Without Golda Meir working hard to create and strengthen the state of Israel, from her work in high school to join a Zionist group, to her five years of being the fourth Prime MInister of Israel, her hard work didn't have an end. She always looked for a better plan and she wanted the best for the overall country. Throughout her life Meir was always dedicated and outgrew her setbacks which for me make her the ultimate hero.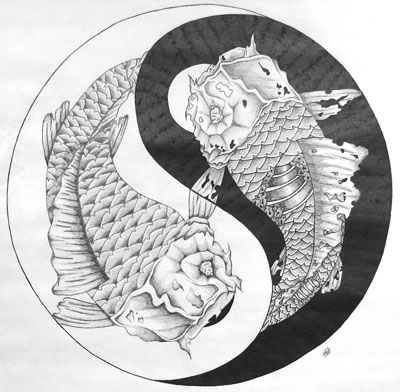 © Matt F., Pierz, MN