Moon Man
September 22, 2017
During the time the Man On The Moon album came out, I was going through a lot of stuff and did not know where I was going in life. I was like 8 or 9 years old so I didn't understand much, but I was moving away from all my friends that were here in Farmington and I attended a Rochester school for about a year or two.

Anyway, my brother listened to Kid Cudi's music all the time and I heard him listening to a song from it while we were in my mom's car. When we were moving our stuff into our new house, I wondered what he was playing, and he was playing "Soundtrack 2 My Life". I didn't know, so I asked him and he told me that it was too inappropriate for my age. I just spaced it for a while and as soon as we got settled in the new house I asked him again and he decided to tell me.

After he told me I went to ask my mother if I could use her phone and search up the song to listen to it. I looked it up and it came up with a playlist of the whole album, but I didn't want to listen to every song because I didn't want to keep my my mother's phone for too long. I listened to the clean version first, then listened to it with swears. I didn't tell my mother about it having swears in it, but I still played the album. Around the time when I started going to school again, my mom let me borrow her iPod mini until I got some type of music player of my own. I had her download that song onto it and I would play it on repeat everyday.

I didn't really listen to the full album until I was just moving back into Farmington and that time I was around 11 or 12. I also had my own phone so I could go on YouTube or iTunes to download any music or apps I wanted. I listened to the whole album and I liked every song but only a few were my favorite, the few songs were "Soundtrack 2 My Life", "Pursuit Of Happiness," and "Day N Nite".

There was a quote from "Soundtrack 2 My Life" that caught my attention, "I've got some issues that nobody can see". I understood it because I do have a lot of issues but I don't share them with anybody, but when I listen to that lyric or verse, it gives me a reminder that no one is perfect and we are all human.

"Pursuit Of Happiness" stood out to me in general, the hook of the song said, "Everything that's shining ain't always gonna be gold". It basically told me that everything isn't going to be what I expect it to be. When I moved, I expected that I would make friends right as I started going back to school and I didn't. It took me some time and it wasn't until a month or so into school I had a few friends.

Another lyric that stood out to me is from "Day N Nite", "He seems alive though he is feeling blue." I like this verse because I feel somewhat happy but there is always that one moment where I have something weird going on with me. It's not that I just always feel blue. I listened to this song as a kid too, so when I moved back, I lived in this really small house on Spring St., not far from the High School and Middle school. It was miserable because there was only 4 rooms in it. A bedroom, a small living room and somewhat decent size kitchen, and the bathroom was like a one person bathroom. So it was terrible. It was terrible because it was not safe due to its structure. It was being held on these pillars that were slanted down this hill behind it. Every time I would walk inside it, the floors sounded hollow, and it was just not safe.

I still listen to this album since then and it tells me to just be me no matter whats going on. It told me not to listen to other people's opinions. It gave me some motivation to get over the difficult things in life. Kid Cudi told me that everything is temporary. It gives me this inspiration to always be active because a while ago I wasn't hanging out with friends at all. But now I have a huge group by my side always.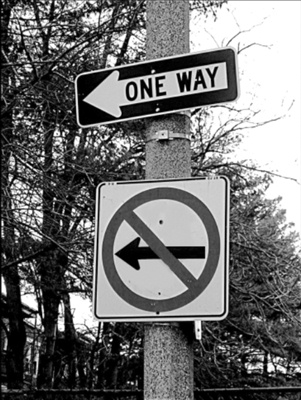 © Maria B., Boston, MA