Point A to Point B
May 20, 2017
As a child, when it was almost our bedtime, my father used to drive me and my sister around the neighborhood to lull us to sleep. It always worked, because one second, I would be in the car and looking out the window, and the next, it would be the morning and I would be in my bed. As we grew older, the nighttimes rides with my father changed to nighttime rides with my friends. Driving at a calm, peaceful pace, changed to driving at a chaotic, reckless pace. As a child, car rides were a way to help me fall asleep. But as I grew older, those car rides turned into a place where I could just get away.

The moment my sister got her driver's license, everything changed. We had the freedom to go anywhere we wanted, as long as we let our parents know and we came home before nine. We drove everywhere together. School, practice, the mall, special events, anywhere she went, I went along too. In those car rides, we talked. We talked about what colleges we wanted to go to. We talked about how mom and dad need to chill. We talked about how Becky cheated on Johnny with Susan's boyfriend, and how it's crazy that they are still together (names were altered to protect the person's identity). It was a place where our deepest, darkest secrets came out from their hiding place. In her car, was the first time I cussed in front of her. Like "dropped the F-bomb" cussed. Her eyes grew to the size of saucers, as did mine.

"Please don't tell mom."
"Lol, you wish."

She never told on me. And I continued to cuss. To the point where we now have a "cuss jar" in the car. An Altoids box filled with dimes and nickels, obviously from my potty mouth. She always says that the money is for emergencies only, but I've seen her use that money to buy two medium caramel iced coffee from McDonald's. One for me and one for her.

The first time I had a friend drive me, it was to go home from a track meet. She was driving me, along with some others, back to our houses in her silver, 2008 Honda Civic. It was the craziest thing I ever experienced. Now, keep in mind, I was just a freshman who had a tiger mom and a very strict father. The second the engine started, 101.5 was blasting from the stereo and a song was playing. Everyone in the car starts screaming and singing along, because "OMG I LOVE THIS SONG". When we were at a stoplight, one of the girls dared the driver to race the huge ass monster truck next to us. We nearly died. That was the best night of my freshman year, without a doubt.

Car rides are not just a more convenient way to travel from point A to point B, they are a place where I can vent without worrying about anyone else listening in on my conversations. They are a place where peace and relaxation can occur. They are a place where the wildest things can happen. They are a place where I can be myself.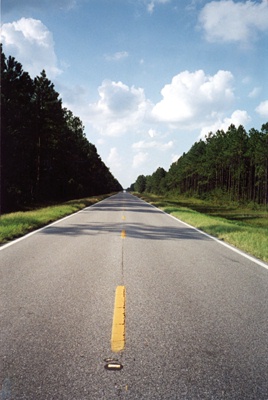 © Amanda M., Coventry, RI