Without Warning
MAG
November 19, 2013
The size difference between us astounded everyone. One glance showed you to be twice my height and maybe four times my weight. You were the fire and I was the pyromaniac tempted to entertain you. Our relationship resembled a building burning down. We both went into the building at different times, always returning. Either I lit the match and threw it or you did. We distracted each other from the destruction happening all around us. However, in the midst of disaster is often beauty.

Everyone says first impressions last and are burned into the brain. My first impression of you was fleeting and a little flirtatious. Eventually we were introduced by someone we both knew: your best friend and my boyfriend.

You told me that as soon as you saw me and knew he captivated me, you craved my presence. Everything about us felt natural. I needed you as much as you wanted me. Everyone I met after you watched their words and back. They were intimidated by you, or rather, our relationship. It was something so rare, something neither of us had experienced before.

Your charm attracted me and everyone around you. It was because your love radiated with such intensity. You cared so much about everyone; laughter always following you. We met at a popular hangout, and we began to meet there weekly because it remained secretive and innocent. Nothing about our relationship was innocent though. You betrayed your friend, and I ended the relationship with him for you.

Our relationship perplexed even me. It was a Romeo and Juliet love – deeply intense, going from zero to a hundred miles per hour in no time. We kept it secret because of the spiteful words from those around us. So that Christmas, when I got my first cell phone, my heart pounded with happiness. Something as simple as a phone made our relationship that much more intense. We texted often, and since I didn't have a texting plan, I quickly racked up a $1,500 bill.

But our secretive romance had an ugly side. Abuse became your nature. You found pleasure playing games with my head and, later, my body. Like a map in a history book, my body showed the routes of your conquest. Three incidents are the clearest for me: June 10th, July 21st, and October 31st.

June 10th: I awoke early and sent you a "Happy birthday!" text. You had turned 18; I was just 14. At noon I snuck from my house to yours. Everything about us was always kept in secret. As I entered your house the darkness took over. I had planned on watching a movie with you, but the plan fell into war. You began your conquest and left your scars. Just like all abusers', your apologies were perfect. You always got your hands back on me.

When July 21st came around, things had been good between us. I was walking home from a friend's house on that blistering day, and I stopped to see you. I trotted into your house again and told you I didn't want anything to happen, but malicious words left your cruel lips, and you printed another red mark on my body. This war lasted two hours and eventually, breaking free, I found my feet and slipped away. A few weeks passed before I talked to you again. Once again, your exquisite words soothed my wounds.

The last battle took place on October 31st. I dressed up as a bumblebee. We ended up at a friend's house. They went upstairs while we stayed downstairs. My plan was to watch TV, but as I turned it on, you began to whine and complain. I kept resisting and fighting. The usual pattern commenced, with me saying no and you not listening. The only thing that saved me that night was my friend's footsteps racing down in a panic.

"My mom is on her way home!" she said frantically. With that, we disappeared into the night like our breath into the midnight air.

It took me two years to turn my back on you and speak up. This journey has left me broken and exhausted. I have learned that in the word justice, there is ice. It represents the court's heart and how it rules. The judge was blind to your crimes. He let you go. I was the one left in the prison of my mind. The story ends with you moving on with your life, and with me stuck in the same chapter. I'm left in Pompeii, covered in ash and ruins.

I was naive and love-struck. Now everything is gone.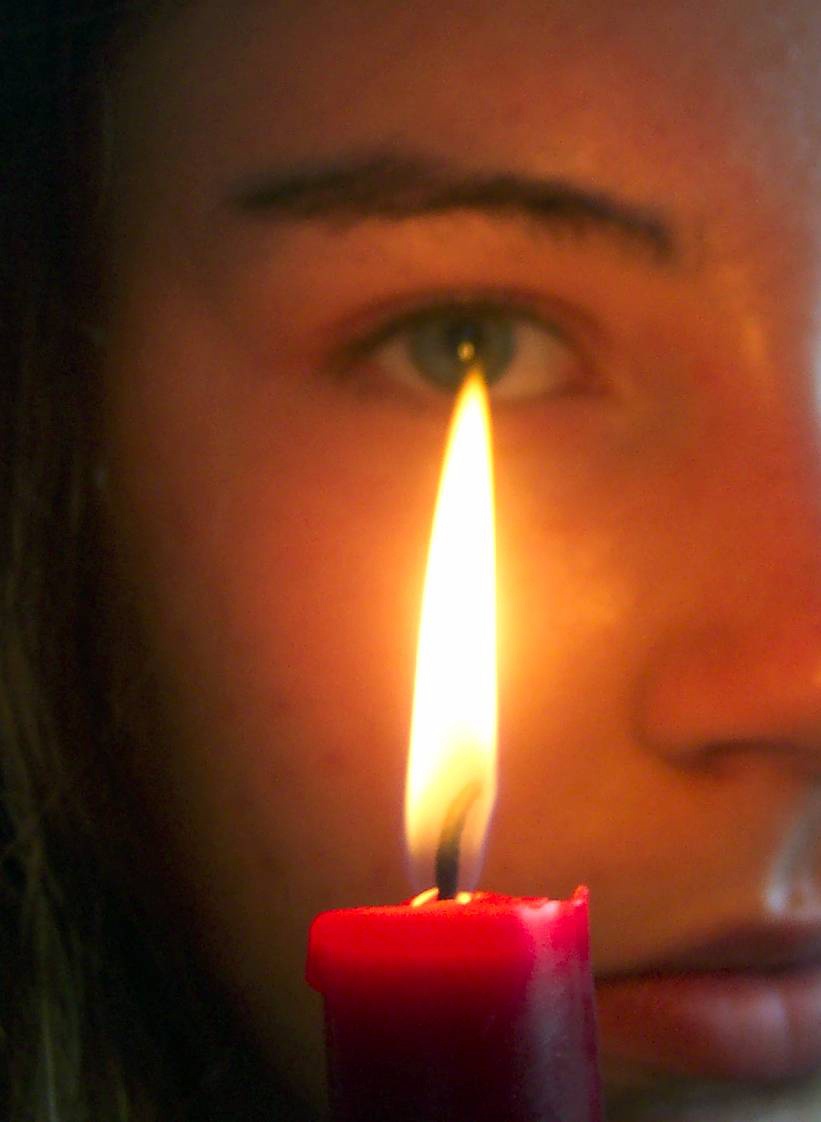 © Elise S., Clarksville, MD