How I became who I am.
July 12, 2012
One may say that my life is really good. Good where, people know you have stuff going for you, people know that your parents are on their feet. When I was younger, my father told me that I could do anything with hard work and determination, and that I shouldn't rely on anyone for happiness except my family and the ones who loved me the most. Growing up like this puts you in a state of mind where you know you have to succeed.

My name is Gabri Marcia and I was born on April 6th, 1997. I was born in Atlanta, Georgia at Piedmont Hospital to my parents David and Meredith. My father is a realtor and my mother is a lawyer. When I was younger my parents built me up with a base which was "Failure is not an option." I know this seems hard, strict and maybe even a little crazy. But my parents always wanted the best for me, and still do.

In elementary school and even growing up I was never the "pretty girl" I was always the athletic, smart, and a bit weird girl. This set me apart from the other girls my age. As I grew more self conscious about how I was different, it made me blind to what I was actually amazing at. I started swimming in the fourth grade, which was different because most African American girls my age did the common, cheerleading, or running track. Being a black swimmer on a predominately white team when you're younger isn't really a big deal, but as you grow older things start changing. But my main goal was always how can I achieve more? How can I get better? I was never concerned on what the other girls on the team thought about me, or who they thought I was, because I was there to beat the clock.

As I got to middle school, things were way different from what I thought it was going to be, you see girls started to change, boys started to get more attractive. With these middle school changes, friends changed too. The people you once told everything to, are now dumbing themselves down to impress a girl or try look appealing to a boy. I never understood why my "friends" were so consumed with the superficial things in life. Naturally, you start to make new friends who are into the same things as you, and share the same interests. These people who are going through the same awkward stages and understand that it's hard participating in a sport that isn't provided at your school. You eventually get through the rough years of middle school to continue on in high school.

I go to an amazing Math and Science Magnet high school. Swim-wise my school wasn't where I wanted to go firsthand, but spirit wise it was great. I've grown to love this school, the magnet, and even call it a second home, and it has made me stronger person this past school year. In the beginning of the school year, a lot of things were very new. For example – balancing classes, swim team, and friends. Like I said in the beginning though, failure wasn't an option according to my parents, so I had to go all out. In the midst of the year, there was drama. How cliché, high school drama. But this drama that I did go through with boys, and friends did make me a stronger individual and definitely a smarter one. Through it all I ended up with a 3.5 GPA average both semesters, MVP of the varsity swim team, lettering as well, and becoming sure of who I was and what I wanted to be. I knew I wanted to be a successful engineer with a minor in music and writing. I've become a better-rounded student with better study skill and definitely better athletic skills. They do say that success is the best revenge; I guess I'll give that a try.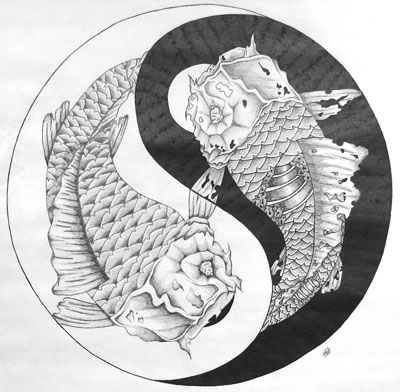 © Matt F., Pierz, MN