I Stir
May 11, 2012
One thing that never fails to make me think of last summer is vanilla
Oreo cookies. There were several of Papa's Favorite snacks in the
apartment kitchen. Those of us staying there tried to eat everything we'd
bought for him while it was still good. He wasn't able to eat it because he
was put on a special diet in the hospital. Sometimes when I'd walk through
the kitchen, I would grab one or two of the vanilla cookies out of the Ziploc
bag to hold me over until we had time to get a real meal at one of the
various Texan restaurants we had become familiar with. I don't remember
for sure, but I don't think I ate any of those cookies after Papa died. It just
wasn't the same.

I remember last summer. We were in Houston, Texas, for a
significant part of it. My family and I drove down to take my grandpa to see
a specialist because he'd been feeling sick. We hoped for the best but
were prepared for the worst. Bringing enough clothes for a month, my
grandma came along ready to stay with Papa in Texas if the doctors
decided he needed long term treatment.

The doctors ran several tests and concluded that he had lymphoma.
We were devastated, but he had beaten a different type of cancer before,
so we believed he would pull through again.

After getting his first few rounds of chemotherapy, he was doing
great. Papa was always upbeat and refused to let us worry about him. He
was sprinting down the road to recovery. Everything was fine and the
doctors let him leave the hospital for the first time in seventeen days and
go to the apartment my grandma was staying in, their new temporary
home. He was so excited that he almost didn't wait for the hospital to bring
a wheelchair for him.

Late that night, he suddenly felt sick, so Grammi called 911 and Papa
was rushed back to the hospital. He passed away the next afternoon. The
doctors said there was an infection that sent Papa's body into septic shock.
He was already weak from the chemotherapy, so it was easy for the
infection to take over.

We were so numb. We couldn't, and still can't, believe it happened. It
was so fast, all in a matter of hours. He was doing so great, and, suddenly,
he was gone. I'm thankful that I cherished the moments I had with him
while he was still in the hospital. It was hard to be a kid, I had to grow up a
lot; I needed to be strong for my other family members.

Now, whenever I see a vanilla Oreo, I feel a rush of sadness and
grief. There's also a part of me that feels comfort because when everything
was going wrong, I would eat a cookie and feel relaxed, trying to let go of
the world for a moment. They make me think of that summer, when I was
so stressed and worried, just trying to live second by second. They also
remind me of Papa and how much he loved me. My gut will always twist
when I have a vanilla Oreo cookie because my feelings associated with it
are so mixed.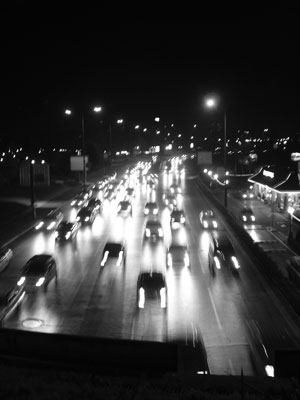 © Marietta S., Pleven, Bulgaria