The Day I Learned to Stop Running
November 13, 2011
People don't actually leave, not when you love them. My heart started pounding and that's all I could think. He's not leaving. He's not leaving. But he did. Only 14 and an only child I wasn't used to things not going my way. I convinced myself that it wouldn't happen because I didn't want it to, but I had to learn that most things are completely out of my control.

It started in 8th grade, Chris and I started seeing each other and I fell in what I thought was love immediately. Love to me was feeling special and warm, but Chris redefined that too. Early in the summer before freshmen year he told me that he might be moving to Connecticut because his dad got a job there. I refused to talk about it, it wouldn't happen. My opinion changed when he got accepted into one of the most prestigious schools in the country. Knowing he needed the fresh start I gave him my support and urged him to leave. I couldn't wrap my head around the idea; if you gave someone your heart and they left did they take it with them? Did you spend the rest of your life with a hole inside you that couldn't be filled? I never told him how I truly felt until it was too late, but that was the third lesson he taught me; holding back will get you nowhere.

His last week in Minnesota finally came and trying to hold on to my emotions we spent our last evening together. As we started discussing the future of our relationship I wanted to tell him everything. I wanted to tell him how he made me dream in kaleidoscope color and how every time he breathed it was like he was breathing life into every cell in my body. I wanted to tell him that I loved him, but I didn't. Maybe things would have worked out differently if I had, but by then he was 1000 miles away and I was empty. I lost one of my best friends that day, and as heartbreaking as it was it was the best thing for me. Amongst everything else, Chris taught me to hold on to the people you love, they wont be around forever.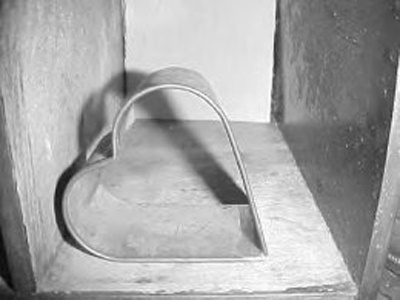 © Liana D., Somers, CT