Support System through the Years
May 24, 2011
Walking home used to be my favorite part of the day my Freshman year, all of my friends lived close by each other and none of us had a ride, we were too young to drive, so of course we all had no choice but to walk. The last day of that year was one of my favorite memories that I still look back on. It was nothing significant but it was the last day I'd really have to be happy and at peace with all of them and have them all close. Britany and I would always share my IPod and listen to songs and Christi and Colleen would just sing along with us without having anything to listen to, but they didn't mind. We were walking to Colleen's house and had just turned the corner into the housing edition and were all spread out along the street jamming to "Man, I feel like a Woman" by Shania Twain. I remember how giggly and excited we were, all of us with big smiles on our faces and completely content with the world and each other. We were all so happy to be finished with our freshman year of High School and have the summer before us all bright and hopeful. After that, everything changed with all of them, and even things turned dark and conflicted within me.
Throughout high school, besides grades, my biggest struggle was choosing the right friends and keeping them. After the summer before sophomore year I lost every friend I had made except two, well, I lost who they used to be, and who they turned into wasn't rather great by any means. My three best friends turned to drugs while I turned and found my first love who took complete control of my life. I felt like she had created Earth and I wanted to never let go, to never be apart from her. I could have done more to keep one of my friends from getting so deeply into drugs that she would drop out of high school by junior year and be an addict by the time I was a senior, but I was too blinded by my relationship that I did not do everything I could have done.
Junior year after my first real relationship ended I was shattered, I was left with no one. Friends had always been essential in my life but between ticking all of them off by my lack of contact for a whole year, and others moving or dropping out, I only had two steady constant friends left at school that meant anything to me. Edith and Colleen.
Edith I had had classes with all throughout the years. I have learned to always appreciate her and understand that she would comfort me and take me for who I am without judging me. Between my huge mistakes in letting my "friends" peer pressure me into doing things I shouldn't and running back and forth between that first love and letting her put me through things no one should be put through, and having girlfriends and going through them like crazy, my Edith never failed me. She always had a wise way of putting things into perspective and letting me know how things should and shouldn't be. I remember our sleepovers where we would just stay up talking about everything and telling each other things we would never dare share with almost anyone else. Her amazing writing abilities inspire me to be the best writer I can be, and her best qualities still continue to inspire me to be the best human and friend I can possibly be.
Colleen was the first friend I met when I moved to Carrollton at the end of 8th grade and the one I have kept the longest since then. Although she isn't much apart of my life outside of school she has helped me significantly in her own special way. Of course no friendship comes without its share of arguments, and trust me we've had plenty, but we have always figured out a way to work through them and still come out with a strong bond that cannot be broken. I do wish that we were closer and would talk more but from maturing and growing up these past four years I've realized there are people that will always be there when you need them most and it doesn't mean you have to be around them every day to keep that strong bond. I do what I can to help her when she needs it but I feel like she has the ability to make me feel better a lot more than I have the ability to do the same for her.
I have a hard time making friends because of anxiety and depression issues but my final huge support system was my AVID family. AVID is a college prep class that you take throughout your high school career. Although others dropped the class before finishing for personal reasons, or came in sophomore, junior, and even senior year, every single person that has stepped through the door has greatly impacted me in a way that no one else at this school has.
One girl left during the junior year and two months later got pregnant. I can't even begin to understand how difficult it would be to go through school obviously pregnant and be able to hold your head high through it, but Edrea did it. And having a baby isn't keeping her from continuing to further her education and keep on pushing through high school while having a baby to take care of.
Another girl, April is practically the star of the golf team here at Creekview. Although she is so obviously skilled in this sport she has not done so without bumps in the road or the occasional blocked pathway. She has inspired me to find that one thing I am better at than anything else and stick with it and not let anyone tell me I can't or let anyone bring me down.
Amber and Mirtha are the final two friends that I have learned are the right kind of friend. They have taught me patience and kindness and how to be an equally great friend back as they do. When Edith and I went through a time where we didn't talk as often so we weren't as close, Amber was there to listen and give me advice and through that she taught me how to do the same for her as well as others.
Throughout my struggle of learning not to give into peer pressure because old friends called me a goodie goodie because I wasn't willing to go down the path that they had, and desperately grasping for the correct and positively influential friends I have learned a valuable lesson that people are not always what they appear to be, so definitely don't judge a person by how they look. It also taught me a lot about holding my ground on my morals and standards and not letting anyone – anyone knock down the wall that is my strength.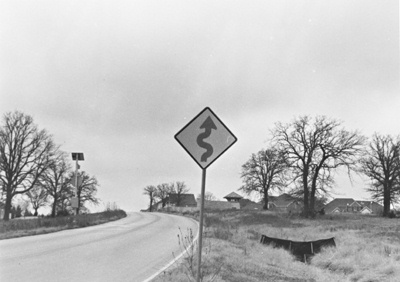 © Jill P., Highland Village, TX